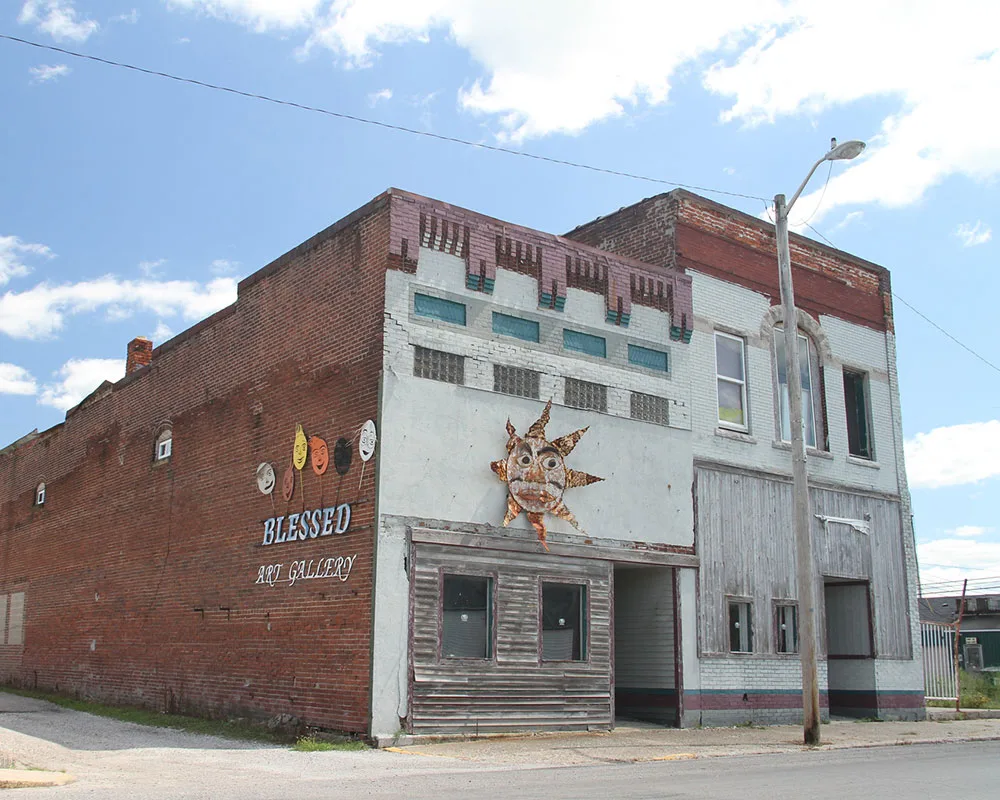 Discover High-Speed Connectivity with ORI.NET in Windfall, Indiana
Ori.net is delighted to welcome you as your foremost provider of high-speed internet in Winds, Indiana! Whether you've recently moved to our vibrant city or are searching for a superior internet service, your search ends here. Recognizing the importance of reliable, high-speed internet in our increasingly digital world – particularly with the rise of remote work – we at Ori.net are committed to meeting this surging demand.
Leveraging cutting-edge technology with local insights, Ori.net provides an internet experience without parallel. Our comprehensive selection of fixed wireless broadband plans caters to a variety of needs, be it bustling households or thriving businesses. Whether catching up on the latest streaming sensation, tackling online gaming conquests, or conducting crucial virtual meetings, our high-speed internet ensures an ultra-fast, seamless connection, empowering you to achieve your goals effectively.
Embrace the strength of wireless broadband high-speed internet, boasting a bandwidth of up to 100 Mbps and even higher speeds. We offer tailored packages to meet your specific needs and budget. Our basic package delivers speeds up to 25 Mbps, while our premium package provides lightning-fast speeds up to 100 Mbps. Enhance your internet service further by bundling it with other ORI.NET products, such as SmarterMail Web Access, to maximize the value of your investment.
Recognizing the unique challenges residents face in Winfall, Indiana, particularly in accessing high-speed internet services, ORI.NET bridges this gap. Our fixed wireless broadband is the perfect solution, offering a range of options and higher speeds than DSL or satellite internet. With ORI.NET, you can enjoy the benefits of a reliable and speedy internet connection, irrespective of your location.
Acting as both an ISP and WISP (Wireless Internet Service Provider), ORI.NET delivers comprehensive and bespoke internet packages for multi-dwelling units (MDUs), businesses, and residential customers. Our internet connectivity options include fiber-optic, fixed wireless, and hybrid fiber-wireless solutions, ensuring that we cater to the diverse needs of our valued customers.
A key advantage of choosing ORI.NET is our extensive coverage area in Windfall, Indiana. We extend high-speed wireless broadband to both urban and rural areas, including locations that might lack access to traditional wired internet. This widespread coverage ensures seamless connectivity for you to enjoy your favorite online activities without interruption.
As part of our commitment to providing an effortless and user-friendly experience, ORI.NET presents the On-Ramp Indiana portal. Here, users can conveniently access their accounts using a unique username and password, manage their account details, pay bills online, and monitor their data usage. Should you require assistance, our dedicated customer support team is available 24/7 to provide swift help and ensure a smooth, hassle-free experience.
Experience the true potential of high-speed wireless broadband with Ori.net in Windfall, Indiana. Discover a new world of possibilities and elevate your internet experience. Sign up today for seamless connectivity, lightning-fast speeds, and exceptional customer support.
Unleashing the Power of Connectivity with ORI.NET in Windfalls, IN
For high-speed internet and wireless broadband in Windfalls, IN, Ori.net stands distinct as a provider committed to delivering dependable, high-performance internet solutions. Explore the factors differentiating Ori.net from the competition and why we are the prime choice for wireless broadband in Windfalls, IN.
A Legacy of Progress and Reliability: 
Ori.net boasts a legacy of continual advancement, persistently pushing the boundaries to deliver state-of-the-art wireless broadband services. From the era of sluggish dial-up to the advent of DSL, Ori.net has consistently adapted to meet the escalating needs of internet users. With a base founded on innovation and trustworthiness, Ori.net is dedicated to offering its clientele the most optimal internet experience.
Unparalleled Speed and Connectivity: 
Ori.net's wireless broadband packages in Windfalls, IN, are engineered to provide rapid-fire speeds and guarantee uninterrupted connectivity. Whether a residential user or a business entity, Ori.net has specially crafted packages to address your needs. Say farewell to buffering and latency, and welcome an unblemished browsing, streaming, and online gaming experience with Ori.net's high-speed wireless broadband.
Residential Packages: 
Transcending Your Internet Experience: Ori.net recognizes the indispensability of reliable internet for every home. Hence, we offer a spectrum of residential high-speed wireless broadband packages in Windfalls, IN. From basic plans to more comprehensive packages, Ori.net has choices to accommodate various usage patterns and budgets. The installation process is swift and straightforward, with Ori.net supplying all the necessary equipment to get you connected instantly.
Business Packages: 
Enabling Windfalls, IN's Businesses: In today's digitally-driven landscape, businesses in Windfalls, IN, necessitate high-speed and reliable internet to prosper. Partner with Ori.net for your internet needs and boost your enterprise's productivity and efficiency through continuous connectivity and the capacity to handle bandwidth-intensive tasks. Ori.net presents a range of wireless broadband packages explicitly designed for companies across all scales and sectors.
Testimonials: An Endorsement of Ori.net's Reliability: 
Our happy customers' experiences speak volumes: "Switching to Ori.net's high-speed wireless broadband in Windfalls, IN, has revolutionized our online activities as a family. We now enjoy lightning-fast internet and are extremely pleased with the exceptional service."Streaming movies and online gaming have become seamless experiences. Exceptional customer support and a smooth installation process only add to the value." – Sarah M., Windfalls Resident.
"Reliable internet is crucial to our daily operations as a small business. Ori.net's wireless broadband service has outperformed our expectations in terms of speed and dependability. Highly recommended!" – John D., Business Owner
Opt for Ori.net for Incomparable Wireless Broadband in Windfalls, IN:
 As the leading provider of high-speed wireless broadband in Windfalls, IN, Ori.net offers a unique internet experience for residential and business customers. With various packages, swift speeds, and a firm commitment to customer satisfaction, Ori.net emerges as an ideal choice for those searching for reliable wireless broadband service. Discover the difference with Ori.net and unleash the potential of high-speed internet in Windfalls, IN.
In the realm of high-speed internet and wireless broadband in Windfalls, IN, ORI.NET is second to none!