Dedicated Internet Access
Dedicated Internet Access
At ORI, we amalgamate services from various tier-one internet providers to deliver constant connectivity over diverse fiber.
The primary factor driving higher internet traffic is cloud deployments. However, Future Market Insights asserts that other mission-critical bandwidth-intensive programs and applications, including remote web-based video training, remote access, video and web conferencing, and VoIP, also necessitate a reliable, dedicated internet connection.
We ensure your services evolve alongside your business by offering adaptive fiber optic solutions with protected network customizations at speeds ranging from 1 Gbps to 100 Gbps. Furthermore, we can provide alternatives for locations that are difficult to reach and challenging marketplaces, as we specialize in devising new, distinct routes to accommodate their unique needs. Similar to the Tier-4 data centers at ORI, we are committed to connecting you with diverse peering collaborations to minimize downtime risk. We integrate three essential pillars in our service delivery to help accelerate your business: industry-leading connectivity and performance, redundancy planning, and an expansive network footprint to ensure maximum uptime.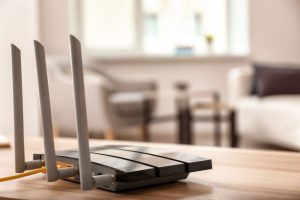 In today's fast-paced digital world, having a dependable internet connection is vital for businesses to remain competitive and achieve their goals. ORI's dedicated internet access ensures high-quality connectivity, allowing businesses to run smoothly without disruptions. By offering adaptive fiber optic solutions, ORI caters to a wide range of business requirements, providing flexibility to accommodate growth and change. As a leading internet service provider, ORI understands the importance of delivering reliable and uninterrupted connectivity to businesses. They are committed to providing their customers with the best possible experience, which is why they focus on constant innovation and improvements in their services. ORI's dedicated internet access is designed to help businesses stay connected and perform at their best, no matter the challenges they face. With a comprehensive portfolio of services, ORI can cater to the needs of various industries, including healthcare, finance, education, retail, and more. Their dedicated internet access enables these sectors to leverage the power of the internet and cloud-based applications to streamline their operations, improve customer service, and enhance their competitive edge. In addition to their impressive network infrastructure, ORI's team of skilled professionals is dedicated to providing excellent customer support. They work tirelessly to ensure that their clients receive the help they need to make the most of their dedicated internet access. This customer-centric approach has helped ORI build a strong reputation as a trusted and reliable internet service provider. ORI's commitment to providing robust, dedicated internet access is further reinforced by their focus on network security. They understand that businesses need to protect their sensitive data and maintain compliance with industry regulations. By offering secure network customizations and implementing best practices in cybersecurity, ORI helps businesses safeguard their digital assets and reduce the risk of cyberattacks. ORI's dedicated internet access service is designed to offer businesses a reliable, high-performance, and secure connection to the internet. By combining innovative fiber optic solutions, diverse peering collaborations, and an expansive network footprint, ORI is committed to helping businesses accelerate their growth and achieve their goals. With a strong focus on customer satisfaction and continuous improvement, ORI has established itself as a leading provider of dedicated internet access services in the market.