Senior Living & Assisted Care Communities
Community-Wide High-Speed Internet & Managed WiFi
From comfort, and medical assistance to companionship, assisted living communities aim to provide seniors with a better, safer, and secure environment. Although WiFi does not seem a top priority when evaluating the capital expenditure for assisted living and senior care centers, the modern way of life has made it an integral part of facility operations.
Reliable internet for senior living centers has become crucial to allow the families to keep in touch with their loved ones and place orders online to refill prescriptions, contributing to a better quality of life for the residents.
Customizable internet also ensures that the seniors and their lives have an easier life when it comes to communications. ORI understands the need to streamline the service by ensuring high-speed, reliable services to ensure both parties have a smooth transitioning time. While various service providers are on the market, what sets ORI apart is their knowledge and experience in the field that enables them to know the needs of your resident's needs, which is critical to ensuring that they are happy.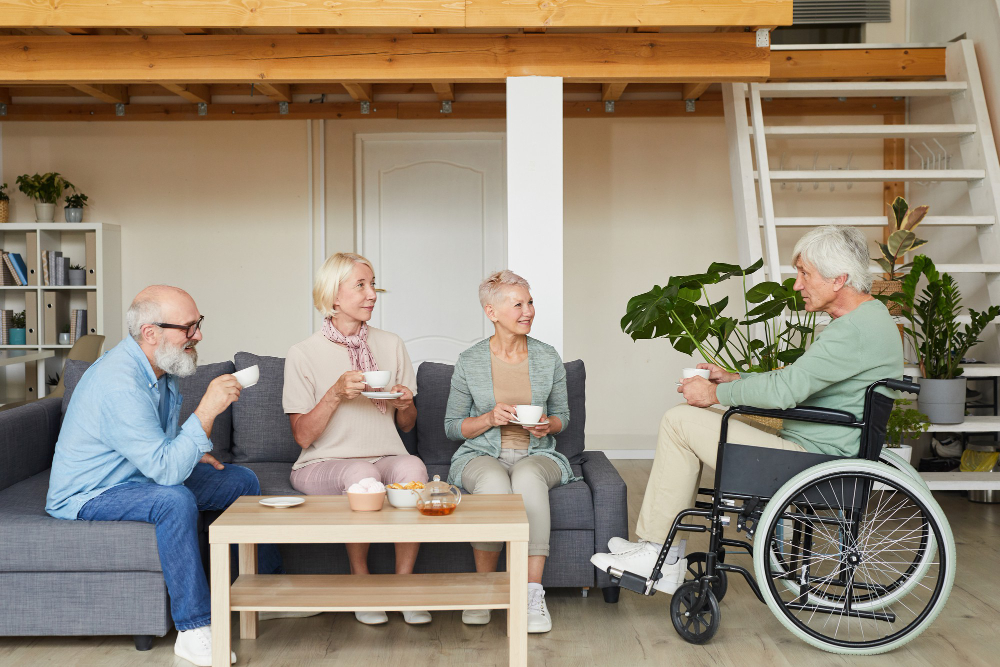 The ORI Solution for Senior Housing
Most modern properties adopting this business resemble student housing or conventional housing. Although the building has wiring and planning that ensures the use of the latest technology that allows for maximum speed connectivity, this is not possible due to difficulties in implementing the same in the older buildings. Traditional buildings need planning and technology to ensure uninterrupted internet access for all residents. ORI team brings you the required expertise and technology to overcome these hurdles easily.
ORI offers an adequately designed internet connection that leverages the necessary technologies in senior care or assisted living environments. Our services are customized to your facilities' layouts, constraints, and buildings. The service also considers the number of residents to ensure that it is uniquely designed to serve the needs of the entire premise. As such, we will provide an all-inclusive senior living WiFi solution that ensures maximum uptime, speed, and bandwidth that your staff and residents need.
Where's My ROI?
Unfortunately, most senior living facilities are reluctant to realize the benefits of reliable internet connectivity and WiFi when it comes to communication between residents and their families. With the advancement of technology, the elderly use the technology to leverage video chat to keep in touch with their families. The video streaming services enable them to keep in touch with their children and grandkids.
ORI provides reliable services that enable you to get more lease signings, offering you the right speed upgrade that meet your client's needs. The main benefit of selecting us is that we will work with you to plan the best internet services for your assisted living residence and guide you on what is best for your property and residents.