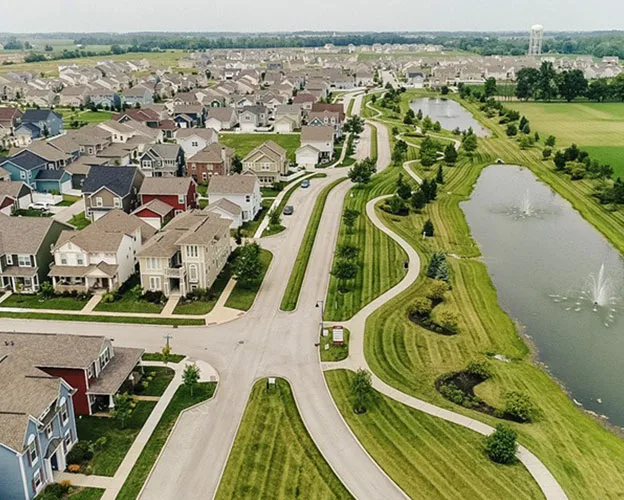 Welcome to ORI.NET – High-Speed Internet and Wireless Broadband in Whitestown
In today's era of remote work dominance, dependable and speedy internet connectivity is paramount for optimal productivity: Discover Ori.net, the premier high-speed internet provider in Whitestown, Indiana. Look no further if you're a newcomer or searching for superior internet services.
At Ori.net, we blend cutting-edge technology with local expertise to deliver an unmatched internet experience. Our diverse selection of fixed wireless broadband plans caters to a wide range of needs, from bustling households to thriving businesses. Whether you're streaming your favorite shows, conquering online gaming challenges, or attending crucial virtual meetings, our high-speed internet ensures a seamless and ultra-fast connection.
Experience Lightning-Fast Speeds with Wireless Broadband
Our wireless broadband service provides lightning-fast speeds of up to 100 Mbps and beyond. We offer various packages tailored to your specific requirements and budget. For instance, our basic package provides speeds of up to 25 Mbps, while our premium package boasts speeds of up to 100 Mbps. To maximize value, customers can also enhance their internet service with other ORI.NET products, such as SmarterMail Web Access.
Unleashing the Power of Fixed Wireless Broadband
In the digital age, reliable high-speed internet is vital for both work and entertainment. ORI.NET, a leading wireless broadband provider, is proud to offer its exceptional services in Whitestown, Indiana. Situated in a rural location, Whitestown needs help accessing high-speed internet. However, our fixed wireless broadband technology is the perfect solution, providing more options and faster speeds than DSL or satellite internet.
Comprehensive Solutions for All
ORI.NET is an ISP and WISP (Wireless Internet Service Provider) that offers comprehensive and tailored internet packages for multi-dwelling units (MDUs), businesses, and residential customers. We provide a range of internet connectivity options, including fiber-optic, fixed wireless, and hybrid fiber-wireless solutions, to meet the diverse needs of our valued customers.
Expansive Coverage in Whitestown
One of the critical advantages of choosing ORI.NET is our extensive coverage in Whitestown, Indiana. We bring high-speed wireless broadband to both urban and rural areas, ensuring that even those without access to traditional wired internet can stay connected. Whether you're catching up with loved ones, streaming your favorite content, or enjoying online gaming, our service guarantees a seamless experience.
On-Ramp Indiana Portal and Exceptional Customer Support
As part of our commitment to customer satisfaction, ORI.NET offers the user-friendly On-Ramp Indiana portal. This platform allows users to access their accounts with a unique username and password conveniently. Customers can manage account details through the portal, make online bill payments, and monitor their data usage. Our dedicated customer support team is also available 24/7 to address any questions or concerns.
Choose Ori.net for Unrivaled High-Speed Wireless Broadband
Refrain from settling for sluggish internet speeds or unreliable connections. Experience the power of reliable and ultra-fast high-speed internet with Ori.net's wireless broadband service in Whitestown, Indiana. Select from our range of packages tailored to suit your needs, and enjoy seamless connectivity for work and play. Join us today and unlock a world of digital possibilities.
Why Choose ORI.NET for High-Speed Wireless Broadband in Whitestown?
Experience Lightning-Fast Internet with Ori.net's Cutting-Edge Technology
Ori.net, a leading provider of high-speed wireless broadband in Whitestown, IN, is committed to delivering exceptional connectivity and unmatched customer satisfaction. With a rich history rooted in innovation, dependability, and excellent support, Ori.net has revolutionized the way people experience the internet. By utilizing state-of-the-art technology, Ori.net sets itself apart from other service providers, offering a genuinely remarkable internet experience.
Unparalleled Wireless Broadband Packages for Residential and Business Customers
Ori.net offers a wide range of fixed wireless broadband packages designed to cater to both residential and business customers' unique needs in Whitestown, IN. These packages guarantee lightning-fast download and upload speeds, ensuring users have the necessary bandwidth for seamless browsing, streaming, and online gaming.
Elevating Your Everyday Internet Experience: Residential Packages
Tailored to meet the demands of modern households, Ori.net's residential high-speed wireless broadband service in Whitestown, IN, enhances the way you connect. The installation process is straightforward, and Ori.net provides all the essential equipment to connect you quickly. With multiple packages available, you have the flexibility to choose the one that best aligns with your user preferences and budget.
Empowering Whitestown's Businesses: Business Packages
Ori.net understands the vital role reliable and high-speed internet plays in businesses' day-to-day operations. That's why their wireless broadband service in Whitestown includes a range of packages specifically designed to meet the needs of businesses, regardless of their size or sector. With Ori.net, companies can enjoy seamless connectivity, improved efficiency, and increased productivity.
Trusted by Customers: A Testimony to Ori.net's Excellence
The trust and satisfaction of Ori.net's customers speak volumes about the quality of their wireless broadband service in Whitestown. Here's what some of their valued clients have to say:
"Switching to Ori.net's high-speed wireless broadband service in Whitestown, IN, has been a game-changer for our family. We can now stream movies and play online games without any lag. The exceptional customer support and the installation process were seamless." – Sarah M., Whitestown Resident.
"As a small business owner in Whitestown, I cannot stress enough how crucial reliable internet is for our day-to-day operations. Ori.net's high-speed wireless broadband service has surpassed our expectations in terms of speed and dependability. I highly recommend them!" – John D., Business Owner.
Choose Ori.net for Unmatched Wireless Broadband Service in Whitestown, IN
When it comes to high-speed wireless broadband, Ori.net stands out from the competition in Whitestown. Offering a range of plans, lightning-fast internet speeds, and an unwavering commitment to customer satisfaction, Ori.net is the perfect choice for those seeking a trustworthy wireless broadband service. Don't settle for less—experience the Ori.net difference today and enjoy the ultimate internet experience.