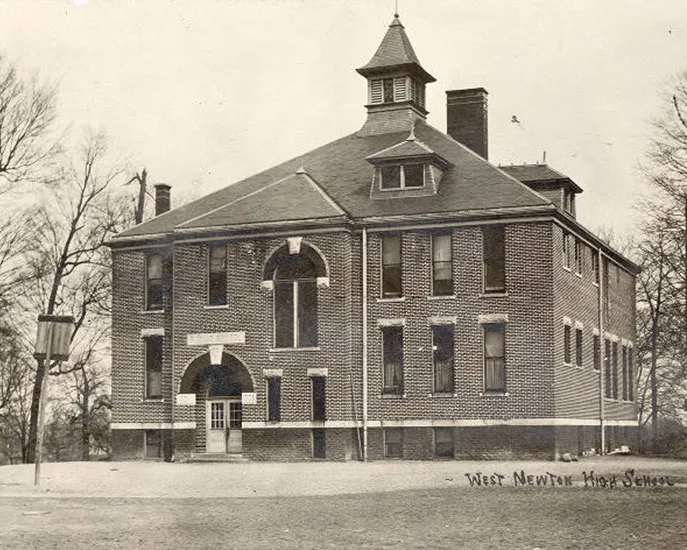 Welcome to ORI.NET: Unleashing the Power of High-Speed Internet in West Newton, IN
Ori.net welcomes you as your foremost high-speed internet provider in West Newton, IN! Whether new to this delightful locale or seeking a superior internet service, you've reached the ideal place. In the contemporary digital realm, dependable and fast internet access is paramount, with the rising telecommuting trend being crucial. At Ori.net, we appreciate the surging demand for speedy and trustworthy internet access, especially for professional undertakings.
Ori.net merges cutting-edge technology and local insights to deliver an unmatched internet experience. Our broad spectrum of fixed wireless broadband plans meets various needs, serving active households and vigorous businesses alike. Whether streaming the newest blockbuster series, triumphing over online gaming contests, or engaging in pivotal virtual conferences, our high-speed internet ensures a seamless and ultra-fast connection, enabling you to complete your tasks proficiently.
Unleash the potential of wireless broadband high-speed internet, proffering a bandwidth of up to 100 Mbps and even swifter speeds. We present various packages tailored to match your specific needs and budget. For example, our standard package delivers speeds of up to 25 Mbps, while our elite package grants lightning-fast speeds of up to 100 Mbps. Moreover, you can amplify your internet service by bundling it with other Ori.net products, like SmarterMail Web Access, to optimize your return on investment.
At Ori.net, we comprehend the distinctive challenges West Newton, IN residents encounter, particularly regarding access to high-speed internet services. As a rural area, traditional wired internet services might be scarce. However, our fixed wireless broadband emerges as the ideal resolution, providing more alternatives and superior speeds than DSL or satellite internet. With Ori.net, we ensure a level playing field, guaranteeing that you can relish the perks of a reliable and speedy internet connection, irrespective of your geographical position.
As an ISP and WISP (Wireless Internet Service Provider), Ori.net offers comprehensive and bespoke internet packages for multi-dwelling units (MDUs), businesses, and residential clients. Our gamut of internet connectivity alternatives comprises fiber-optic, fixed wireless, and hybrid fiber-wireless solutions, ensuring we cater to the diverse necessities of our esteemed clients.
A prominent benefit of selecting Ori.net is our wide coverage area in West Newton, IN. We extend high-speed wireless broadband to both urban and rural areas, including places that might lack access to traditional wired internet. This extensive coverage enables you to connect seamlessly with your loved ones, stream your favorite entertainment, listen to music, and engage in various online activities without disruption.
To enhance convenience and user experience, Ori.net provides the On-Ramp Indiana portal. Users can effortlessly access their accounts through this portal using a unique username and password. With the On-Ramp Indiana portal, you can easily manage your account details, settle your bills online, and track your data usage. Should you require any assistance, our committed customer support team is available round the clock to ensure a smooth and trouble-free experience.
Experience the ultimate power of high-speed wireless broadband with Ori.net in West Newton, IN. Discover a new realm of possibilities and elevate your internet experience to a new pinnacle. Register today and unleash seamless connectivity, rapid speeds, and outstanding customer support.
Why ORI.NET: The Apex of High-Speed Internet in West Newton, Indiana
For the unparalleled high-speed internet and wireless broadband experience in West Newton, Indiana, Ori.net is the go-to provider. With a steadfast commitment to delivering reliable and top-tier internet services, Ori.net seeks to transform how West Newton's residents and businesses connect and communicate. Discover the unique attributes distinguishing Ori.net from other providers, making it the top pick for wireless broadband in West Newton, Indiana.
A tradition of Technological Innovation and Reliability:
Ori.net takes pride in its established history of technological innovation, consistently leading the way in providing state-of-the-art wireless broadband services. From the era of dial-up's sluggishness to the dawn of DSL, Ori.net has continuously evolved to meet the escalating demands of internet users. With its roots deeply ingrained in progress and reliability, Ori.net is dedicated to ensuring a gratifying internet experience for its clients.
Matchless Speed and Uninterrupted Connectivity: 
Ori.net's wireless broadband packages in West Newton, Indiana, are designed to deliver lightning-fast speeds and guarantee seamless connectivity. Catering to both residential users and businesses, Ori.net has bespoke packages tailored to your distinct requirements. Bid adieu to buffering and latency, and welcome smooth browsing, effortless streaming, and seamless online gaming with Ori.net's high-speed wireless broadband.
Residential Packages: Redefining Your Online Experience: 
Ori.net acknowledges the vital role of reliable internet for every home. Therefore, they offer an array of residential high-speed wireless broadband packages in West Newton, Indiana. Ori.net provides options to match various usage trends and budgets, from basic plans to more comprehensive ones. The setup process is quick and hassle-free, with Ori.net furnishing all the necessary equipment to get you online without delay.
Business Packages: Empowering West Newton's Businesses:
In today's digital landscape, businesses in West Newton, Indiana, necessitate fast and reliable internet to thrive. Ori.net proposes a range of wireless broadband packages specially designed for businesses, regardless of their magnitude or industry. Collaborating with Ori.net as your internet provider, you can bolster your enterprise's efficiency and capability to handle bandwidth-intensive tasks through flawless connectivity.
Testimonials: Authenticating Ori.net's Credibility: 
Don't just take our word for it. Here are some testimonials from a few of Ori.net's satisfied clients: "Switching to Ori.net's high-speed wireless broadband in West Newton, Indiana, has revolutionized our family's online experience. Streaming movies and playing online games are now disruption-free activities. The customer service is excellent, and the setup process was straightforward." – Sarah M., West Newton Resident
"Reliable internet is fundamental to our daily business operations. Ori.net's wireless broadband service has exceeded our expectations in terms of speed and reliability. Highly recommended!" – John D., Business Owner
Choose Ori.net for Superior Wireless Broadband in West Newton, Indiana:
Ori.net is the front-runner in providing high-speed wireless broadband in West Newton, Indiana, delivering an extraordinary internet experience for both residential and business clients. With many packages, lightning-fast speeds, and an unwavering dedication to customer satisfaction, Ori.net is the ultimate choice for those seeking dependable wireless broadband service. Experience the Ori.net difference and harness the power of high-speed internet in West Newton, Indiana.
Indeed, when it comes to high-speed internet and wireless broadband in West Newton, Indiana, ORI.NET is in a league of its own!