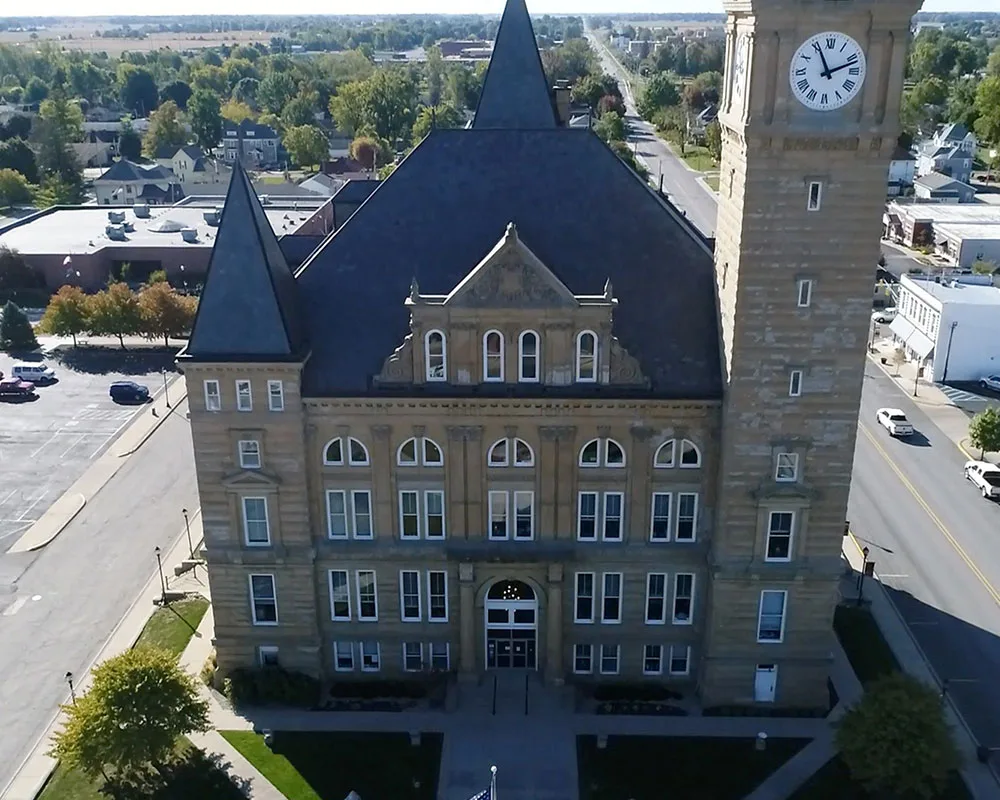 ORI.NET, Your Foremost Destination for High-speed Internet in Tipton, Indiana!
Are you a newcomer seeking connectivity in our city, Tipton, or a long-term resident exploring superior internet service options? Regardless of your situation, rest assured you've landed at the right location. The Great Pandemic has brought forth a new era where remote work has become a standard rather than an exception. This shift necessitates robust and reliable internet connectivity supporting diverse digital demands.
At Ori.net, we ingeniously intertwine cutting-edge technology with an innate comprehension of the local market, creating an exceptional internet experience. Our extensive selection of fixed wireless broadband plans is designed to accommodate a wide variety of needs, ranging from bustling family homes to dynamic businesses. Whether your needs include streaming the latest blockbusters, engaging in an intense online gaming session, or maintaining an uninterrupted connection during pivotal virtual meetings, our high-speed internet assures a seamless and ultra-fast digital experience.
Our wireless broadband high-speed internet service boasts a bandwidth capacity of up to 100 Mbps, offering even faster speed options. We provide a range of packages tailored to meet your specific requirements and budget constraints. Our basic package, for instance, delivers speeds of up to 25 Mbps, while our premium package ramps up the speed to 100 Mbps. Furthermore, customers can augment their internet service by combining it with other ORI.NET offerings, such as SmarterMail Web Access, amplifying the value they receive for their investment.
In an era defined by digital interactions, dependable high-speed internet has become indispensable for both professional and leisure activities. ORI.NET, a pioneer in wireless broadband internet services, is proud to extend its services to Tipton, Indiana. Despite Tipton's rural location, which typically means limited availability of high-speed internet services, our "fixed wireless broadband" brings a game-changing solution. It surpasses the capabilities of DSL or satellite internet by offering a broader range of options and superior speeds.
As a distinguished ISP and WISP (Wireless Internet Service Provider), ORI.NET crafts comprehensive, bespoke internet packages suitable for multi-dwelling units (MDUs), businesses, and residential customers. Our service portfolio encompasses a variety of internet connectivity options, including fiber-optic, fixed wireless, and hybrid fiber-wireless solutions, adeptly addressing the diverse needs of our clientele.
A significant advantage of opting for ORI.NET's services lies in our extensive coverage area in Tipton, Indiana. We offer high-speed wireless broadband to urban and rural regions alike, including those areas that might not have access to traditional wired internet. This extensive connectivity empowers our customers to remain in touch with their loved ones, stream their favorite content, enjoy music, and engage seamlessly in many other online activities.
ORI.NET's service also features the On-Ramp Indiana portal, a distinguishing aspect of our offerings. This user-friendly portal allows customers to manage their account details, make online payments, and monitor their data usage, all using a unique username and password. In addition, ORI.NET's dedicated customer support team is available round the clock, eager to assist with any queries or concerns our customers might have.
Welcome to a connected world with Ori.net, the go-to choice for high-speed internet in Tipton, Indiana.
Why ORI.NET? Superior High-Speed Internet Provider in Tipton
Ori.net is committed to furnishing commercial and residential customers in Tipton, IN, with the most trustworthy and high-performance wireless broadband services. Ori.net takes pride in providing unrivaled internet solutions to the Tipton community. As a distinguished player in the industry, our main objective is to offer superior connectivity with an unmatched level of customer satisfaction. From our success stories to our commitment to contentment, we strive to deliver nothing less than excellence in all that we do.
Journey and Core Tenets of Ori.net
Incepted with a mission to revolutionize the way the internet is perceived and utilized, Ori.net has steadily risen to be the preferred provider of high-speed wireless broadband services in Tipton. From the era of Dial-ups to today's DSL, our core values encompass innovation, reliability, and unwavering dedication to exceptional customer service. Ori.net ceaselessly strives to upgrade its offerings while ensuring that the prices remain competitive for our valued customers.
Experience Hypersonic Connectivity with Ori.net's Wireless Broadband Solutions
Ori.net unveils a myriad of fixed wireless broadband packages meticulously curated to satisfy the requirements of both residential and commercial customers in Tipton, IN. These plans offer ultra-fast download and upload speeds, ensuring that users have ample bandwidth for uninterrupted browsing, streaming, and online gaming.
Residential Packages: Reinventing Your Everyday Internet Usage
Ori.net's residential high-speed wireless broadband service in Tipton, IN, is specifically designed to accommodate the needs of diverse households. With an array of packages to choose from, customers can opt for the one that resonates with their usage patterns and budget. The installation procedure is straightforward, with Ori.net providing all the essential equipment for a swift connection setup.
Business Packages: Boosting Business Operations in Tipton
Ori.net acknowledges the critical role of reliable, high-speed internet in business operations. Their wireless broadband service in Tipton comprises several packages specifically tailored to cater to businesses, irrespective of their size or industry. With Ori.net, companies can enjoy uninterrupted connectivity and improved productivity.
Customer Testimonials: A Testament to Ori.net's Reliability
"Switching to Ori.net's high-speed wireless broadband service in Tipton, IN, has been transformative for our family. We can now enjoy streaming movies and gaming online without any glitches. The customer service is top-notch, and the installation process was effortless." – Emily R., Tipton Resident.
"As an entrepreneur in Tipton, I can't stress enough the importance of a dependable internet connection for our daily operations. Ori.net's high-speed wireless broadband service has exceeded our expectations in terms of speed and reliability. Highly recommended!" – Mark B., Business Owner
Choose Ori.net for Unmatched Wireless Broadband Service in Tipton, IN
Ori.net's high-speed wireless broadband service in Tipton delivers an exceptional internet experience for residential and business customers. With various plans, hypersonic internet speeds, and an unwavering dedication to customer satisfaction, Ori.net is the ultimate choice for those searching for a reliable wireless broadband service in Tipton, IN. Don't settle for less – experience the Ori.net difference toda