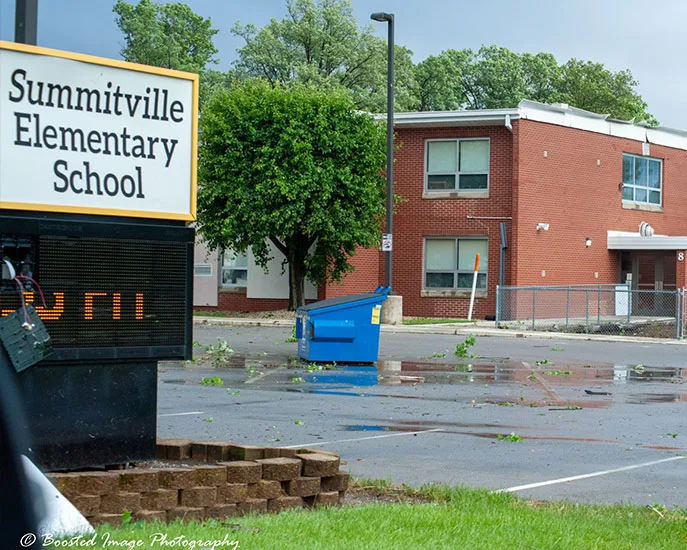 Welcome to ORI.NET: High-Speed Internet and Wireless Broadband for Summitville, Indiana
Welcome to Ori.net, the leading high-speed internet provider in Summitville, Indiana. Whether you're a newcomer or seeking a top-notch internet service, you've made the perfect choice. In today's era of remote work, where the demand for fast and dependable internet access has skyrocketed, we recognize the importance of meeting your connectivity needs to facilitate seamless productivity.
At Ori.net, we combine cutting-edge technology with local expertise to deliver an unparalleled internet experience. Our extensive range of fixed wireless broadband plans caters to diverse needs, whether it's for vibrant households or dynamic businesses. Whether you're streaming the latest hit series, conquering online gaming challenges, or participating in critical virtual meetings, our high-speed internet ensures a smooth and ultra-fast connection.
Experience Lightning-Fast Wireless Broadband
Our wireless broadband high-speed internet service boasts bandwidths of up to 100 Mbps and even faster speeds. We offer a variety of packages tailored to specific needs and budgets. For instance, our basic package delivers speeds of up to 25 Mbps, while our premium package offers speeds of up to 100 Mbps. Additionally, customers can take advantage of our bundled services, such as SmarterMail Web Access, to maximize the value they receive from Ori.net.
Meeting the Demands of the Digital Age
In today's digital age, reliable high-speed internet is essential for both work and play. Ori.net, as a leading provider of wireless broadband internet services, is proud to extend its services to Summitville, Indiana. Situated in a rural location, Summitville faces limited options for high-speed internet services. However, with our fixed wireless broadband solution, we level the playing field by offering more options and higher speeds than DSL or satellite internet.
Comprehensive Internet Solutions
As an ISP and WISP (Wireless Internet Service Provider), Ori.net offers comprehensive and tailored internet packages for multi-dwelling units (MDUs), businesses, and residential customers. Our range of internet connectivity options includes fiber-optic, fixed wireless, and hybrid fiber-wireless solutions, ensuring we can meet the diverse needs of our customers.
Expansive Coverage Area
One of the distinct advantages of Ori.net's service is the wide coverage area we provide in Summitville, Indiana. We bring high-speed wireless broadband to urban and rural areas, including regions lacking access to traditional wired internet. This enables customers to stay connected with friends and family, stream their favorite shows, listen to music, and much more.
Convenient Account Management and Support
Ori.net offers the convenient On-Ramp Indiana portal, granting users easy access to their accounts through a simple username and password. This portal allows customers to manage their account details, make online payments, and monitor their data usage. Furthermore, our dedicated customer support team is available 24/7 to address any inquiries or concerns that customers may have.
Discover the Ori.net Difference
Experience unparalleled internet connectivity with Ori.net's high-speed wireless broadband in Summitville, Indiana. Stream, game, and work seamlessly with our reliable fixed wireless broadband service. Join us today and unlock the power of fast and seamless internet experiences.
Why Choose ORI.NET for High-Speed Wireless Broadband in Summitville
Experience Lightning-Fast Connectivity with Ori.net's High-Speed Wireless Broadband Packages
Ori.net is committed to providing businesses and residential customers in Summitville, IN, with the most reliable and high-performance wireless broadband service available. With a proven track record of delivering top-notch internet solutions, Ori.net aims to offer unmatched connectivity and ensure customer satisfaction for the Summitville community.
A Glimpse into Ori.net's History and Foundational Principles
Established with the vision of revolutionizing the internet experience, Ori.net has become a premier high-speed wireless broadband service provider in Summitville. From the outdated days of Dial-ups to DSL, our core principles revolve around innovation, dependability, and a steadfast commitment to exceptional customer support. Ori.net consistently strives to enhance its services while keeping prices competitive for its valued clientele.
Residential Packages: Elevating Your Everyday Internet Experience
Ori.net presents a range of fixed wireless broadband packages meticulously designed to cater to the needs of both residential and business customers in Summitville, IN. These plans offer lightning-fast download and upload speeds, ensuring users have the necessary bandwidth for seamless browsing, streaming, and online gaming.
Choose from a variety of residential high-speed wireless broadband packages that align with your user preferences and budget. Ori.net makes the installation process simple and provides all the essential equipment to get you connected swiftly and hassle-free.
Business Packages: Empowering Summitville's Businesses
At Ori.net, we understand the critical importance of reliable, high-speed internet for businesses. That's why our wireless broadband service in Summitville features a wide array of packages explicitly designed to meet the needs of businesses, regardless of their size or sector. With Ori.net, companies can enjoy seamless connectivity, enhanced efficiency, and the competitive edge required in today's digital landscape.
Client Testimonials: A Reflection of Ori.net's Unmatched Service
"Since switching to Ori.net's high-speed wireless broadband service in Summitville, IN, our family's online experience has completely transformed. We can now stream movies and play online games without any lag or interruptions. The customer support provided by Ori.net is outstanding, and the installation process was seamless." – Sarah M., Summitville Resident.
"As a small business owner in Summitville, I cannot emphasize enough how crucial reliable internet is for our day-to-day operations. Ori.net's high-speed wireless broadband service has exceeded our expectations in terms of speed and dependability. I highly recommend Ori.net to all businesses in the area." – John D., Business Owner.
Opt for Ori.net for Unrivaled Wireless Broadband Service in Summitville, IN
Ori.net's high-speed wireless broadband service in Summitville offers an extraordinary internet experience for both residential and business customers. With a range of plans to choose from, lightning-fast internet speeds, and an unwavering dedication to customer satisfaction, Ori.net stands out as the perfect choice for those seeking a trustworthy wireless broadband service in Summitville, IN. Don't settle for less – experience the difference with Ori.net today!