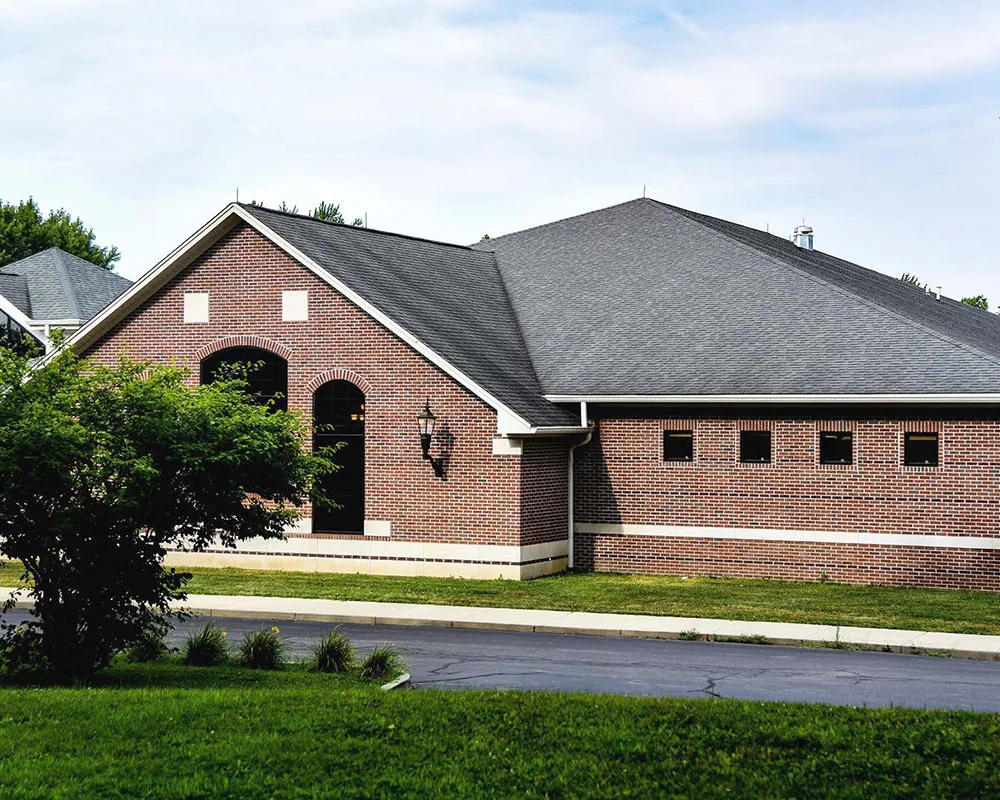 Unveiling ORI.NET: Sheridan, Indiana's High-Speed Internet Pioneer.
Welcome to Ori.net, the epitome of high-speed internet provision in Sheridan, Indiana! If you've recently relocated to Sheridan, IN, or are seeking a superior internet provider, you've landed at the ideal spot. Post the Great Pandemic, and remote work has gained momentum, and consequently, the demand for fast, reliable internet access has surged.
At Ori.net, we amalgamate cutting-edge technology with deep-rooted local insight to furnish an internet experience that is second to none. Our extensive portfolio of fixed wireless broadband plans caters to a broad spectrum of needs, from bustling households to dynamic businesses. Whether you're indulging in the latest streaming sensation, battling it out in an online gaming arena, or participating in a pivotal virtual meeting, our high-speed internet ensures seamless and lightning-fast connectivity.
Our wireless broadband high-speed internet service promises bandwidths of up to 100 Mbps and even higher speeds. Customers have the liberty to select from a variety of packages, each designed to meet specific needs and budgets. For instance, the basic package provides speeds of up to 25 Mbps, while the premium package boasts speeds of up to 100 Mbps. Clients can further enhance their internet service by bundling it with other ORI.NET offerings like SmarterMail Web Access, thereby achieving greater value for their investment.
In this digitally dominated era, trustworthy high-speed internet is indispensable for work and leisure alike. ORI.NET, an industry-leading provider of wireless broadband internet services, is proud to serve the Sheridan, Indiana, community. Given Sheridan's rural location, high-speed internet services are not readily available, making "fixed wireless broadband" an ideal solution that levels the playing field by offering more options and superior speeds than DSL or satellite internet.
ORI.NET, a renowned ISP, and WISP (Wireless Internet Service Provider), offers comprehensive and customized Internet packages for multi-dwelling units (MDUs), businesses, and residential clients. We provide an assortment of internet connectivity options, including fiber-optic, fixed wireless, and hybrid fiber-wireless solutions, to fulfill the diverse needs of our customers.
A significant advantage of ORI.NET's service is our extensive coverage in Sheridan, Indiana. We provide high-speed wireless broadband to both urban and rural areas, encompassing regions that might lack access to traditional wired internet. This feature empowers customers to stay connected with their loved ones, binge-watch their favorite shows, and enjoy a wide range of musical genres, among various other benefits.
A distinctive feature of ORI.NET's service is the On-Ramp Indiana portal. This user-friendly platform allows customers to easily access their accounts using a username and password, manage their account details, pay their bills online, and monitor their data usage. Moreover, ORI.NET's customer support team is available around the clock to address any questions or concerns that customers may have.
The Power of ORI.NET: Unbeatable High-Speed Internet in Sheridan, Indiana
Ori.net takes pride in serving businesses and households in Sheridan, IN, with reliable, top-tier wireless broadband services. With a solid history of providing exceptional internet solutions, Ori.net's mission is to deliver peerless connectivity and customer satisfaction to the Sheridan community.
A Peek Into Ori.net's Journey and Core Values
Ori.net was established with a vision to revolutionize the internet experience. It has since matured into a leading provider of high-speed wireless broadband services in Sheridan. From the humble beginnings of Dial-ups to DSL, our foundation is built on innovation, dependability, and an unwavering commitment to superior customer support. Ori.net continually strives to improve its services while maintaining cost-effectiveness for our esteemed clients.
Experience Hyper-Fast Connectivity with Ori.net's Wireless Broadband Plans
Ori.net boasts an impressive selection of fixed wireless broadband packages thoughtfully designed to suit the requirements of both residential and business customers in Sheridan, IN. These plans offer blistering download and upload speeds, ensuring users have sufficient bandwidth for seamless browsing, streaming, and online gaming.
Residential Packages: Transforming Your Daily Internet Usage
Ori.net's residential high-speed wireless broadband service in Sheridan, IN, is expertly designed to satisfy the needs of every household. With an assortment of packages, you can choose the one that best fits your usage patterns and budget. The installation process is a breeze, with Ori.net providing all the necessary equipment to get you connected promptly.
Business Packages: Boosting Sheridan's Businesses
Understanding the critical importance of consistent and high-speed internet for businesses, Ori.net offers an array of packages specifically curated to serve companies in Sheridan, irrespective of their scale or industry. With Ori.net, businesses can relish uninterrupted connectivity and enhanced productivity.
Client Testimonials: A Testament to Ori.net's Reliability
"Switching to Ori.net's high-speed wireless broadband service in Sheridan, IN has been transformative for our family. We can now stream movies and engage in online games without any disruption. The customer service is exemplary, and the installation process was seamless." – Sarah M., Sheridan Resident.
"As a small business owner in Sheridan, I can't overstate how critical reliable internet is for our daily operations. Ori.net's high-speed wireless broadband service has exceeded our expectations in terms of speed and reliability. Highly recommended!" – John D., Business Owner
Choose Ori.net for Matchless Wireless Broadband Service in Sheridan, IN
Ori.net's high-speed wireless broadband service in Sheridan provides an extraordinary internet experience for both residential and business customers. Offering a variety of plans, lightning-fast internet, and a solid commitment to customer satisfaction, Ori.net is the go-to choice for those seeking a trustworthy wireless broadband service in Sheridan, IN. Don't settle for less – witness the Ori.net difference today!