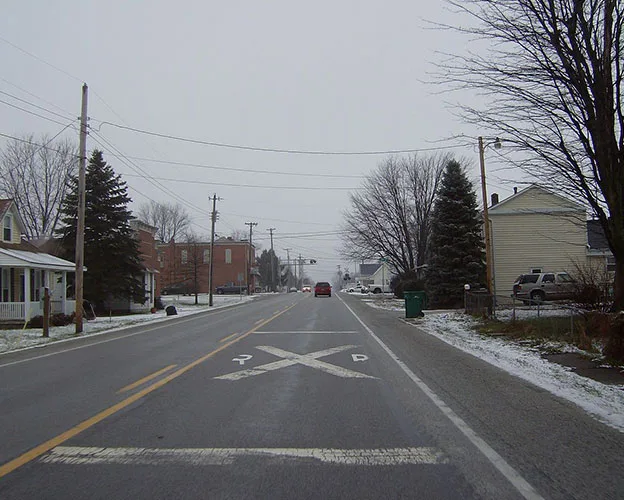 ORI.NET – High-Speed Wireless Broadband in Oakford, Indiana! Enjoy Reliable and Fast Internet Connectivity
Embark upon the enchanting domain of Ori.net, the esteemed bestower of high-speed internet, reigning as Oakford, Indiana's superior internet provider with unrivaled eminence. Whether you find yourself newly embraced by our vibrant community or are an astute individual in pursuit of an unparalleled internet voyage, your quest for paramountcy culminates at this very juncture. In this era marked by the dominion of the digital realm, where the paradigm of remote work has ascended to prominence, the possession of expeditious and resolute connectivity assumes paramount significance, fostering a harmonious union between unimpeded productivity and unwavering bonds within our intricately interwoven global network.
At Ori.net, we understand the growing demand for high-speed internet, especially with more people working remotely due to the Great Pandemic. We are committed to delivering an unparalleled internet experience by combining advanced technology with local expertise. Our range of fixed wireless broadband plans caters to various needs, whether you have a bustling household or a dynamic business. From streaming your favorite shows to conquering online gaming challenges or attending critical virtual meetings, our high-speed internet ensures a smooth and ultra-fast connection.
Experience the Power of Wireless Broadband
Our wireless broadband service offers lightning-fast speeds of up to 100 Mbps and even faster. We provide a range of packages tailored to meet specific needs and budgets. Our basic package offers speeds of up to 25 Mbps, while our premium package provides speeds of up to 100 Mbps. Customers can also enhance their internet service by bundling it with additional ORI.NET products like SmarterMail Web Access, maximizing the value they receive.
Bringing High-Speed Internet to Oakford, Indiana
As a leading ISP and WISP (Wireless Internet Service Provider), ORI.NET specializes in delivering comprehensive and customized internet packages for multi-dwelling units, businesses, and residential customers. In Central Indiana, where reliable high-speed internet can be scarce, fixed wireless broadband is the ideal solution, providing more options and higher speeds compared to DSL or satellite internet.
Advantages of ORI.NET's Wireless Broadband
One of the key advantages of choosing ORI.NET is our wide coverage area in Oakford, Indiana. We bring high-speed wireless broadband to both urban and rural areas, including locations that may lack access to traditional wired internet. We ensure uninterrupted online connection for our customers to stay in touch with family and friends, stream preferred content, enjoy music, and do other online activities they cherish.
Manage Your Account with Ease
With ORI.NET's On-Ramp Indiana portal, accessing and managing your account is simple. Using your username and password, you can effortlessly handle account details, make online payments, and monitor your data usage. Additionally, our dedicated customer support team is available 24/7 to address any questions or concerns you may have, ensuring a seamless and satisfying internet experience.
Experience the Best High-Speed Internet Today!
Don't settle for subpar internet service. Choose Ori.net for high-speed wireless broadband in Oakford, Indiana. Enjoy a reliable and ultra-fast connection that empowers you to stream, work, and connect easily. Sign up today and experience the difference of top-notch internet connectivity.
Why Choose ORI.NET for High-Speed Wireless Broadband in Oakford
Experience Lightning-Fast Connectivity with Ori.net's Wireless Broadband Packages
Oakford, IN: Ori.net is proud to be the leading provider of high-performance wireless broadband service in Oakford. With a proven track record of delivering top-notch internet solutions, Ori.net is dedicated to providing unmatched connectivity and customer satisfaction for the Oakford community. Our commitment to innovation, dependability, and exceptional customer support sets us apart from other service providers.
A Glimpse into Ori.net's History and Foundational Principles
At Ori.net, we have been revolutionizing how people experience the internet since our inception. With a strong focus on innovation and dependability, we have established ourselves as a premier high-speed wireless broadband service provider in Oakford. Our fundamental principles drive us to constantly enhance our services while keeping prices competitive for our valued clientele.
Residential Packages: Elevating Your Everyday Internet Experience
Are you tired of slow internet speeds and buffering while streaming your favorite movies or playing online games? Ori.net's residential high-speed wireless broadband service in Oakford is tailored to meet the demands of every home. With a range of packages available, you can choose the one that best aligns with your usage preferences and budget. Our simple installation process ensures that you can get connected swiftly, and we provide all the essential equipment you need.
Business Packages: Empowering Oakford's Businesses
We understand the importance of reliable and high-speed internet for businesses in Oakford. That's why our wireless broadband service features an array of packages explicitly designed to cater to the needs of businesses, regardless of their size or sector. With Ori.net, you can enjoy seamless connectivity and enhanced efficiency, allowing your business to thrive in the digital age.
What Sets Ori.net Apart from Other Service Providers?
1. Lightning-Fast Speeds: Ori.net offers ultra-fast download and upload speeds, providing you with the required bandwidth for smooth browsing, streaming, and online gaming. Say goodbye to lag and buffering issues.
2. Dependability: We take pride in delivering a dependable wireless broadband service. With Ori.net, you can rely on a stable connection that keeps you connected even during peak usage hours.
3. Exceptional Customer Support: Our dedicated support team is available to assist you whenever you need help. We prioritize customer satisfaction and strive to resolve any issues promptly.
Client Testimonials: A Reflection of Ori.net's Trustworthiness
"Transitioning to Ori.net's high-speed wireless broadband service in Oakford has transformed our family's internet experience. We can now stream movies and play online games without any lag. The customer support is outstanding, and the installation process was seamless." – Sarah M., Oakford Resident.
"As a small business owner in Oakford, I cannot emphasize enough how crucial reliable internet is for our day-to-day operations. Ori.net's high-speed wireless broadband service has surpassed our expectations in terms of speed and dependability. Highly recommended!" – John D., Business Owner
Opt for Ori.net for Unrivaled Wireless Broadband Service in Oakford
When it comes to high-speed wireless broadband service in Oakford, Ori.net stands out as the preferred choice. With a range of plans, lightning-fast internet speeds, and a steadfast dedication to customer satisfaction, Ori.net delivers an extraordinary internet experience for both residential and business customers. Don't settle for less – experience the difference with Ori.net today!