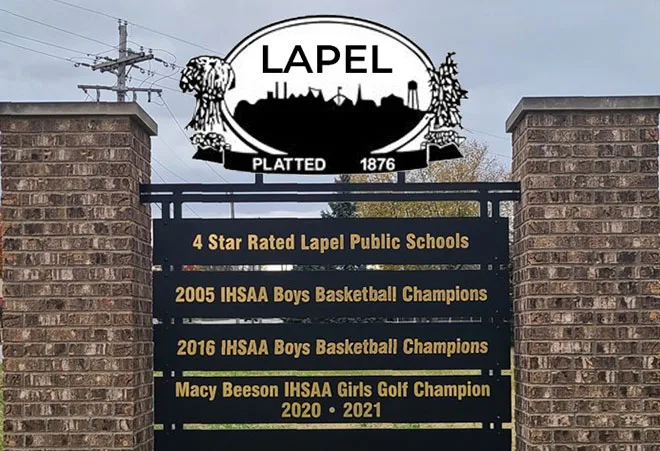 Introducing ORI.NET: Revolutionizing Wireless Broadband Service in Lapel, IN
Embrace the Power of High-Speed Internet with Ori.net in Lapel, Indiana
Welcome to Ori.net, the ultimate destination for high-speed internet in Lapel, Indiana! If you've recently relocated to this picturesque town or are searching for a superior internet service provider, you're in the right place. At Ori.net, we comprehend the escalating need for swift and trustworthy internet access, especially for professional pursuits. In our ever-digitizing world, dependable and high-speed internet access has become a fundamental necessity, with the rise of remote work amplifying this demand.
Utilizing advanced technology fused with localized knowledge, Ori.net offers an incomparable internet experience. Whether you're immersed in streaming the newest trending series, mastering online gaming, or engaged in pivotal virtual meetings, our high-speed internet ensures a seamless and ultra-fast connection, empowering you to complete your tasks efficiently. We present a broad spectrum of fixed wireless broadband plans designed to cater to a variety of needs, ranging from active households to versatile businesses.
Discover the capabilities of wireless broadband high-speed internet, presenting bandwidths up to 100 Mbps and even more rapid speeds. We offer diverse packages to align with your needs and financial considerations. For instance, our basic package delivers speeds up to 25 Mbps, while our premium package provides astonishingly fast speeds up to 100 Mbps. Moreover, you can enhance your internet service by bundling it with other Ori.net products, such as SmarterMail Web Access, ensuring you receive maximum value.
At Ori.net, we acknowledge the unique obstacles encountered by residents of Lapel, Indiana, particularly concerning access to high-speed internet services. As a rural location, traditional wired internet services may not be readily accessible. However, our fixed wireless broadband is the ideal solution, offering a more comprehensive range of options and superior speeds compared to DSL or satellite internet. With Ori.net, we equalize the opportunities, ensuring you can enjoy the perks of a reliable and speedy internet connection, irrespective of your location.
Functioning as both an ISP and WISP (Wireless Internet Service Provider), Ori.net delivers comprehensive and customized internet packages for multi-dwelling units (MDUs), businesses, and residential customers. Our internet connectivity options include fiber-optic, fixed wireless, and hybrid fiber-wireless solutions, guaranteeing we satisfy the diverse needs of our esteemed clientele.
A notable benefit of choosing Ori.net is our broad coverage area in Lapel, Indiana. We deliver high-speed wireless broadband to urban and rural areas, including locales lacking access to traditional wired internet. This expansive coverage permits you to stay effortlessly connected with your loved ones, stream your preferred shows, enjoy music, and participate in various online activities without interruption.
In line with our dedication to facilitating a convenient and user-friendly experience, Ori.net offers the On-Ramp Indiana portal. With this portal, users can effortlessly access their accounts by signing in with unique usernames and passwords. The process is simple and secure, ensuring safe and easy login every time.With the On-Ramp Indiana portal, you can efficiently manage your account details, pay your bills online, and monitor your data usage. Our dedicated customer support team is available around the clock for any inquiries or concerns to provide swift assistance and ensure a seamless and hassle-free experience.
Experience the true essence of high-speed wireless broadband with Ori.net in Lapel, Indiana. Register today and unlock continuous connectivity, lightning-fast speeds, and exceptional customer service. Explore a world of possibilities and elevate your internet experience to a whole new level.
Experience Superior Internet Service with ORI.NET in Lapel, Indiana
In the realm of high-speed internet and wireless broadband in Lapel, Indiana, Ori.net is a standout provider. Driven by a dedication to delivering the most reliable and efficient internet solutions, Ori.net seeks to revolutionize how individuals and businesses experience connectivity. Uncover the elements that set Ori.net apart from other service providers and learn why they are the top choice for wireless broadband in Lapel, Indiana.
A Legacy of Innovation and Dependability: 
Ori.net boasts a rich legacy of innovation, perpetually pushing boundaries to provide cutting-edge wireless broadband services. From the era of sluggish dial-up connections to the advent of DSL, Ori.net has consistently evolved to meet the continually increasing demands of internet users. Built upon innovation and dependability, Ori.net strives to offer its users the best possible internet experience.
Unrivaled Speed and Connectivity: 
Ori.net's wireless broadband packages in Lapel, Indiana, are designed to deliver high speed and ensure seamless connectivity. Whether you're a residential customer or a business owner, Ori.net has custom packages to accommodate your specific needs. Say goodbye to buffering and delays and embrace smooth browsing, streaming, and online gaming experience with Ori.net's high-speed wireless broadband.
Residential Packages: 
Enhancing Your Internet Experience: Ori.net understands the significance of reliable internet for every home. Hence, they offer a range of residential high-speed wireless broadband packages in Lapel, Indiana. The installation process is fast and straightforward, with Ori.net providing all the necessary equipment to get you connected swiftly. From basic plans to more comprehensive packages, Ori.net has options for various usage preferences and budgets.
Business Packages: 
Empowering Lapel, Indiana's Businesses: Businesses in Lapel, Indiana, require high-speed and reliable internet to prosper in today's digital landscape. With Ori.net as your internet partner, you can enhance your company's productivity and efficiency by enjoying seamless connectivity and the capability to handle bandwidth-intensive tasks. Ori.net offers a selection of wireless broadband packages specially designed for businesses of all sizes and sectors.
Testimonials:
A Validation of Ori.net's Trustworthiness: Here's what some of Ori.net's satisfied customers have to say, adding credibility to our promises: "Transitioning to Ori.net's high-speed wireless broadband in Lapel, Indiana, our family's online experience has been nothing short of transformative. We can now stream movies and play online games without any interruptions. The customer support is outstanding, and the installation process was seamless." – Sarah M., Lapel Resident.
"As a small business owner, reliable internet is fundamental to our daily operations. Ori.net's wireless broadband service has exceeded our expectations in terms of speed and reliability. Highly recommended!" – John D., Business Owner
Choose Ori.net for Unrivalled Wireless Broadband in Lapel, Indiana: 
Ori.net is the leading provider of high-speed wireless broadband in Lapel, Indiana, offering an extraordinary internet experience for both residential and business customers. With a range of packages, lightning-fast speeds, and a steadfast dedication to customer satisfaction, Ori.net is the perfect choice for those seeking a reliable wireless broadband service. Experience the difference with Ori.net and unleash the power of high-speed internet in Lapel, Indiana.
When it comes to high-speed internet and wireless broadband in Lapel, Indiana, choosing Ori.net is the path to success!