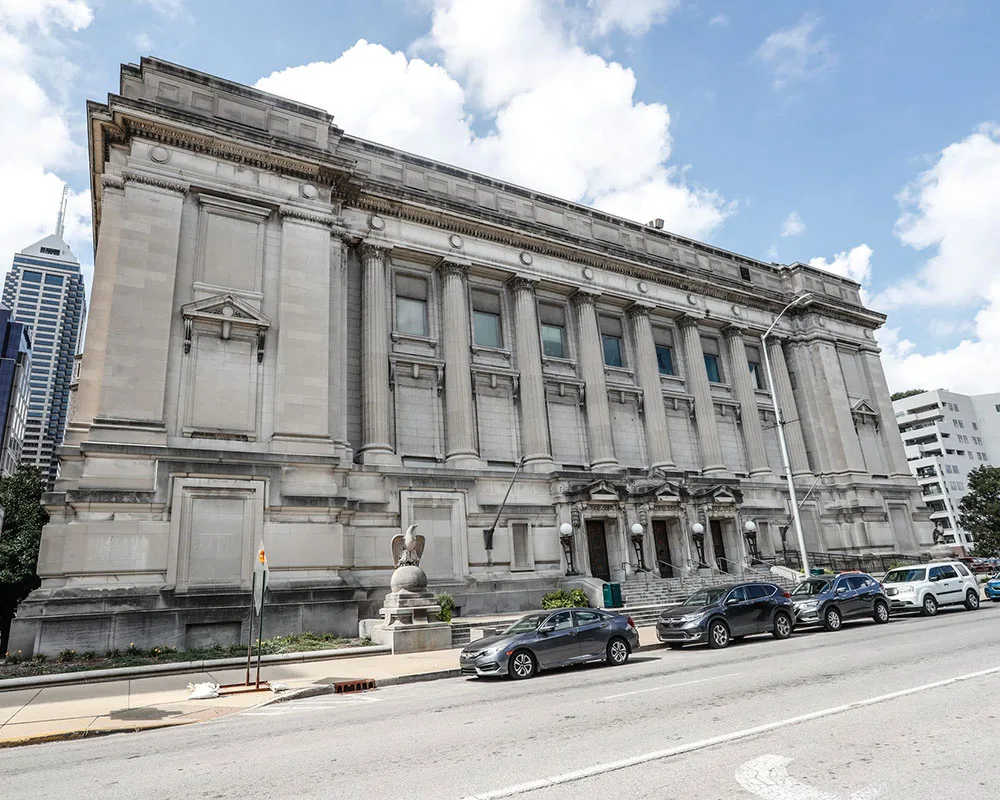 ORI.NET: provider of high-speed wireless broadband in Indianapolis, Indiana.
Welcome to Ori.net, Indianapolis, Indiana's top provider of high-speed Internet! You've arrived at the perfect spot whether you've just moved to this attractive city or are looking for a top-notch internet service provider. Following the Great Pandemic, the need for quick and dependable internet access has increased as more individuals start working remotely and depend on it for their professional requirements.
At Ori.net, we combine cutting-edge technology with a deep understanding of the local landscape to deliver an unparalleled internet experience. Our extensive range of fixed wireless broadband plans caters to the diverse needs of vibrant households and dynamic businesses alike. Whether you're streaming the latest hit series, conquering online gaming challenges, or participating in critical virtual meetings, our high-speed Internet guarantees a seamless and ultra-fast connection.
Experience lightning-fast internet speeds with our wireless broadband service, offering up to 100 Mbps and even faster bandwidths. We provide customers with various packages based on their specific requirements and budget. Our basic package offers speeds of up to 25 Mbps, while our premium package takes it up a notch with speeds of up to 100 Mbps. Customers can also bundle their internet service with other ORI.NET products, such as SmarterMail Web Access, to maximize value for money.
In today's digital age, reliable high-speed Internet is indispensable for both work and play. ORI.NET, a leading provider of wireless broadband internet services, brings its exceptional offerings to the vibrant city of Indianapolis, Indiana. Situated in a rural location, Indianapolis faces challenges in accessing high-speed internet services. However, our "fixed wireless broadband" solution levels the playing field, providing more options and higher speeds compared to DSL or satellite internet.
As an ISP and WISP (Wireless Internet Service Provider), ORI.NET offers comprehensive and tailored internet packages for multi-dwelling units (MDUs), businesses, and residential customers. We provide a range of internet connectivity options, including fiber-optic, fixed wireless, and hybrid fiber-wireless solutions, to meet the diverse needs of our valued customers.
One of the standout advantages of choosing ORI.NET is our wide coverage area in Indianapolis, Indiana. We bring high-speed wireless broadband to both urban and rural areas, including regions that may lack access to traditional wired internet infrastructure. Our customers enjoy a seamless connection with loved ones, uninterrupted streaming of favorite shows, music, and a host of online activities.
Experience the convenience of our On-Ramp Indiana portal, a user-friendly platform that grants you easy access to your ORI.NET account. With just a username and password, you can effortlessly manage your account details, pay bills online, and monitor your data usage. Furthermore, our dedicated customer support team is available 24/7 to address any queries or concerns you may have, ensuring a seamless internet experience.
Choose Ori.net for unrivaled high-speed wireless broadband in Indianapolis, Indiana. Enjoy a smooth, ultra-fast internet connection with our various plans to cater to your needs. Experience the difference between reliable and lightning-fast internet connectivity. Sign up today and unlock a world of endless possibilities.
Why Choose ORI.NET: Unleashing the Power of High-Speed Wireless Broadband in Indianapolis
In an increasingly digital world, reliable and fast internet connectivity is crucial for both businesses and residents in thriving cities like Indianapolis, IN. Ori.net rises to this challenge by offering cutting-edge fixed wireless broadband services designed to meet the unique needs of various users. In this article, we'll discuss the advantages of choosing Ori.net's fixed wireless broadband in Indianapolis and how it can cater to the diverse requirements of businesses and residents. Our SEO-friendly content will equip you with the essential information to make an informed decision about upgrading your internet connection with Ori.net.
Ori.net Fixed Wireless Broadband Services in Indianapolis, IN: Business and Residential Solutions
Ori.net's fixed wireless broadband utilizes advanced wireless technology to deliver high-speed, dependable internet connectivity directly to commercial and residential properties. By bypassing traditional wired networks, Ori.net can provide faster speeds and more consistent performance than conventional broadband options. Key features of Ori.net's fixed wireless broadband include:
Tailored Solutions: Ori.net offers customized fixed wireless broadband plans for both businesses and residents, ensuring that everyone can find the perfect plan to meet their specific internet needs.
High-Speed Internet: Experience lightning-fast internet speeds with Ori.net's fixed wireless broadband, allowing seamless streaming, downloading, and online work without any interruptions or buffering.
Reliable Connection: Ori.net's robust wireless infrastructure ensures a stable and dependable connection, so you can enjoy uninterrupted internet access at all times.
Easy Installation: Unlike traditional wired broadband, Ori.net's fixed wireless broadband requires minimal equipment and installation, making it a hassle-free option for both businesses and individuals.
Benefits of Ori.net Fixed Wireless Broadband for Businesses and Residents in Indianapolis, IN
Enhanced Productivity: With Ori.net's high-speed internet, businesses can work more efficiently, improve collaboration, and boost overall productivity. Similarly, residents can enjoy seamless browsing and streaming experiences.
Cost-Effective Solution: By eliminating the need for expensive infrastructure and ongoing maintenance, Ori.net's fixed wireless broadband offers a cost-effective alternative to traditional wired internet services for both businesses and residents.
Wide Coverage: Ori.net's fixed wireless broadband is available throughout Indianapolis, IN, ensuring that businesses and residents can access reliable, high-speed internet no matter where they are located.
Scalable Plans: Ori.net's flexible and scalable fixed wireless broadband plans allow you to easily upgrade or downgrade your plan as your internet needs evolve, providing a future-proof solution.
In conclusion, Ori.net's fixed wireless broadband is the ultimate internet solution for businesses and residents in Indianapolis, IN. Its tailored solutions, high-speed connectivity, reliable performance, and easy installation make it an ideal choice for those looking to enhance their online experience. Don't settle for slow and unreliable internet connections – switch to Ori.net's fixed wireless broadband today and experience the difference for yourself!
Servicing the bellow Zip Codes for Indianapolis

46107, 46201, 46202, 46203, 46204, 46205, 46206, 46207, 46208, 46209, 46213, 46214, 46216, 46217, 46218, 46219, 46220, 46221, 46222, 46224, 46225, 46226, 46227, 46228, 46229, 46230, 46231, 46234, 46235, 46236, 46237, 46239, 46240, 46241, 46242, 46244, 46247, 46249, 46250, 46251, 46253, 46254, 46255, 46256, 46259, 46260, 46262, 46268, 46277, 46278, 46280, 46282, 46283, 46285, 46290, 46298, 46013