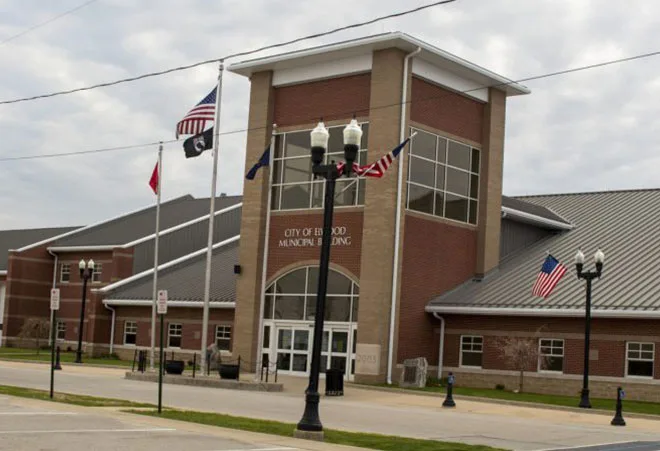 Discover Ori.net: Your Ideal Source for High-Speed Internet in Elwood, IN
Welcome to Ori.net, your prime option for high-speed internet in Elwood, Indiana! Whether you've just moved to this delightful town or searching for a superior internet provider, you've landed at the right place. At Ori.net, we comprehend the escalating demand for swift and reliable internet access, predominantly for professional purposes. In this digital era, dependable and fast internet access is crucial, particularly with the expanding remote work trend.
Ori.net fuses cutting-edge technology and local comprehension to deliver an unmatched internet experience. Our broad spectrum of fixed wireless broadband plans caters to varying needs, accommodating both lively households and vibrant businesses. Whether you're binge-watching the latest popular series, conquering challenges in online gaming, or engaging in crucial virtual conferences, our high-speed internet ensures a seamless and ultra-fast connection, enabling you to complete your tasks efficiently.
Embrace the power of fixed wireless broadband high-speed internet, offering bandwidth up to 100 Mbps and even swifter speeds. We present various packages tailored to suit your unique needs and budget. For example, our basic package delivers speeds up to 25 Mbps, while our premier package boasts lightning-fast speeds up to 100 Mbps. Moreover, you can boost your internet service by bundling it with other Ori.net products, such as SmarterMail Web Access, to enhance the value of your investment.
At Ori.net, we acknowledge the distinct challenges encountered by residents of Elwood, Indiana, primarily in terms of access to high-speed internet services. As a rural locale, traditional wired internet services may not be accessible. However, our fixed wireless broadband emerges as the ideal solution, offering more choices and higher speeds compared to DSL or satellite internet. With Ori.net, we balance the odds, ensuring you can savor the advantages of a reliable and speedy internet connection, regardless of location.
As both an ISP and WISP (Wireless Internet Service Provider), Ori.net delivers comprehensive and customized internet packages for multi-dwelling units (MDUs), businesses, and residential customers. Our internet connectivity solutions include fiber-optic, fixed wireless, and hybrid fiber-wireless options, guaranteeing that we meet the diverse needs of our esteemed customers.
A key advantage of selecting Ori.net is our broad coverage area in Elwood, Indiana. We extend high-speed fixed wireless broadband to both urban and rural regions, including areas that might lack access to traditional wired internet. This widespread coverage enables you to remain continuously connected with your loved ones, stream your preferred shows, enjoy music, and participate in various online activities without disruption.
As part of our dedication to offering a convenient and user-friendly experience, Ori.net presents the On-Ramp Indiana portal. Users can readily access their accounts through this portal using a unique username and password. With the On-Ramp Indiana portal, you can effortlessly manage your account details, settle your bills online, and monitor your data usage. Should you encounter any queries or concerns, our dedicated customer support team is available 24/7 to provide swift assistance and ensure a smooth and stress-free experience.
Experience the authentic power of high-speed fixed wireless broadband with Ori.net in Elwood, Indiana. Register today and unlock seamless connectivity, lightning-fast speeds, and exceptional customer support. Embark on a journey of endless possibilities and take your internet experience to new heights!
Why Choose Ori.net: The Apex of High-Speed Internet in Elwood, IN
When it comes to first-rate high-speed internet and fixed wireless broadband in Elwood, Ori.net rises as the quintessential provider. Upholding a commitment to deliver the most reliable and high-standard internet services, Ori.net aims to revolutionize the way Elwood's residents and businesses perceive connectivity. Delve into the distinctive qualities that distinguish Ori.net from other providers, making it the number-one choice for wireless broadband in Elwood.
The Tradition of Technological Innovation and Dependability: 
Ori.net takes pride in its longstanding tradition of technological innovation, continually forging ahead in delivering state-of-the-art fixed wireless broadband services. From the age of sluggish dial-up to the ascendancy of DSL, Ori.net has consistently adapted to fulfill the progressively increasing expectations of internet users. With a foundation rooted in advancement and trust, Ori.net is dedicated to delivering the most gratifying internet experience for its users.
Unmatched Speed and Uninterrupted Connectivity: 
The fixed wireless broadband packages offered by Ori.net in Elwood are designed to provide ultra-fast speeds and guarantee continuous connectivity. Serving both residential users and business enterprises, Ori.net has specialized packages tailored to your specific needs. Say goodbye to buffering and latency, and welcome smooth browsing, effortless streaming, and seamless online gaming with Ori.net's high-speed wireless broadband.
Residential Packages: Reimagining Your Online Experience: 
Ori.net recognizes the importance of reliable internet for every household. As a result, they offer a range of residential high-speed wireless broadband packages in Elwood. From basic plans to more inclusive ones, Ori.net provides options to fit various usage patterns and budgets. The installation process is quick and hassle-free, with Ori.net supplying all the necessary equipment to get you online immediately.
Business Packages: Empowering Elwood's Businesses: 
In today's digital landscape, businesses in Elwood require fast and reliable internet to flourish. Collaborating with Ori.net as your internet provider, you can enhance your organization's productivity and efficiency through impeccable connectivity and the capability to manage bandwidth-intensive tasks. Ori.net provides a selection of fixed wireless broadband packages specifically designed for businesses, regardless of size or industry.
Testimonials: 
Affirming Ori.net's Credibility: Don't rely on our assurances. Here are some testimonials from a few of Ori.net's contented clients: "Transitioning to Ori.net's high-speed wireless broadband in Elwood has revolutionized our family's online experience. Streaming movies and playing online games are now interruption-free activities. The excellent customer service and the setup process were seamless." – Sarah M., Elwood Resident.
"Reliable internet is crucial to our daily business operations. Ori.net's fixed wireless broadband service has exceeded our expectations in terms of speed and reliability. Highly recommended!" – John D., Business Owner
Choose Ori.net for Unrivalled Fixed Wireless Broadband in Elwood: 
Ori.net is the leading provider of high-speed wireless broadband in Elwood, delivering an impressive internet experience for both residential and business customers. With various packages, ultra-fast speeds, and unwavering commitment to customer satisfaction, Ori.net is the definitive choice for those seeking a trustworthy fixed wireless broadband service. Experience the Ori.net difference and unlock the potential of high-speed internet in Elwood.
Indeed, when it comes to high-speed internet and fixed wireless broadband in Elwood, Ori.net is unparalleled!