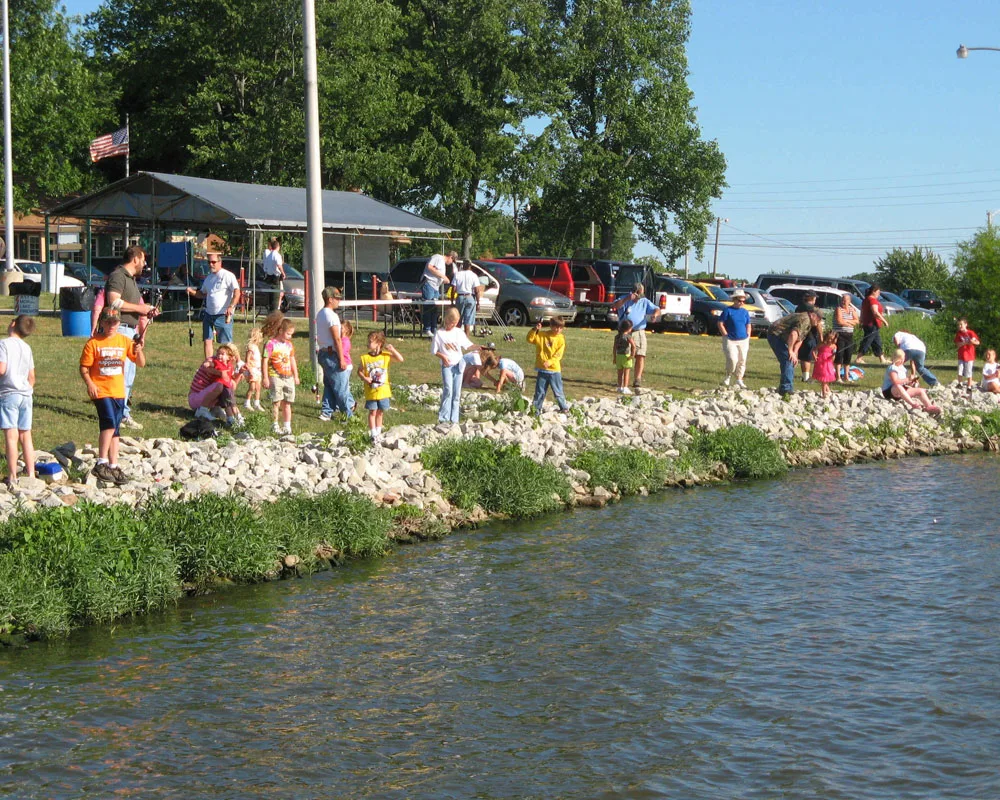 Introducing ORI.NET: Cicero's Leading High-Speed Internet Provider
ORI.NET, the benchmark for high-speed internet in Cicero, Indiana! We understand that in the aftermath of the Great Pandemic, remote work has surged, necessitating fast and dependable internet connections more than ever. Whether you're a new resident of Cicero or seeking an upgraded internet solution, you've landed at the right spot.
At Ori.net, we harmonize cutting-edge technology with local expertise to deliver an unrivaled internet experience. Our comprehensive selection of fixed wireless broadband plans caters to an array of requirements, from bustling families to thriving businesses. Be it streaming the latest blockbuster, triumphing in an online game, or maintaining connections during important virtual meetings, our high-speed internet ensures a seamless and speedy connection.
Our wireless broadband high-speed internet service boasts a bandwidth of up to 100 Mbps and even faster speeds. Customers can select from various packages depending on their specific needs and budgets. For instance, our basic package offers speeds up to 25 Mbps, while our premium package offers speeds reaching 100 Mbps. Additionally, customers can bundle their internet service with other Ori.net offerings, such as SmarterMail Web Access, to maximize their investment.
In the contemporary digital era, a reliable high-speed internet connection is paramount for both work and leisure. Ori.net, a frontrunner in wireless broadband internet services, proudly serves Cicero, Indiana. Given Cicero's rural setting, high-speed internet services may be limited. However, fixed wireless broadband is the ideal solution, offering more choices and higher speeds than traditional DSL or satellite internet.
As an ISP and WISP (Wireless Internet Service Provider), Ori.net delivers extensive and customized internet packages for multi-dwelling units (MDUs), businesses, and residential customers. We offer a variety of internet connectivity alternatives, including fiber-optic, fixed wireless, and hybrid fiber-wireless solutions, to meet the varied needs of our customers.
One of Ori.net's major strengths lies in our expansive coverage area in Cicero, Indiana. We provide high-speed wireless broadband to urban and rural regions, including areas that may lack access to conventional wired internet. Our top-quality service allows customers to stay connected with loved ones, indulge in their favorite shows, stream tunes, and so much more!
A standout feature of Ori.net's service is our On-Ramp Indiana portal, which grants users convenient access to their accounts using a username and password. This portal allows customers to manage their account information, pay their bills online, and track their data usage. Furthermore, the customer support squad at Ori.net is available 24/7 to address customers' queries and concerns. The team is always ready to provide assistance, ensuring that customers have a seamless experience.
ORI.NET: Premium Wireless Broadband in Cicero, IN
Ori.net stands committed to equipping businesses and residential customers in Cicero, IN, with the most reliable and robust wireless broadband service. With a proud track record of delivering exceptional internet solutions, Ori.net's primary objective is to deliver unparalleled connectivity and customer contentment within the Cicero community.
Peek into Ori.net's Journey and Core Values
Incepted with the ambitious vision to redefine how people interact with the internet, Ori.net has grown into a leading high-speed wireless broadband service provider in Cicero. Transitioning from the era of Dial-ups to DSL, our core values encompass innovation, reliability, and a dedication to superior customer service. Ori.net continuously strives to improve its services while maintaining competitive pricing for its esteemed customers.
High-Speed Wireless Broadband Internet in Cicero, Indiana Provided by ORI.NET
Home Internet Packages: Revolutionizing Your Daily Internet Usage
Ori.net's residential high-speed wireless broadband service in Cicero, IN, is customized to accommodate the needs of every household. With a variety of packages available, customers can opt for the one that matches their usage patterns and budget. The installation process is straightforward, and Ori.net provides all the necessary equipment to connect you promptly.
Business Internet Packages: Fueling Cicero's Business Community
Ori.net understands the importance of reliable and high-speed internet for businesses. Their wireless broadband service in Cicero offers a selection of packages explicitly created to cater to businesses, irrespective of their size or industry. With Ori.net, companies can benefit from uninterrupted connectivity and improved productivity.
Customer Reviews: A Testament to Ori.net's Credibility
"Switching to Ori.net's high-speed wireless broadband service in Cicero, IN, has dramatically transformed our family's internet experience. We can now stream movies and enjoy online games without any interruption. The customer support is exceptional, and the installation process was seamless." – Sarah M., Cicero Resident.
"As a small business owner in Cicero, the necessity for dependable internet for our day-to-day operations can't be stressed enough. Ori.net's high-speed wireless broadband service has exceeded our expectations in terms of speed and reliability. I highly recommend it!" – John D., Business Owner.
Choose Ori.net for Unbeatable Wireless Broadband Service in Cicero, IN
Ori.net's high-speed wireless broadband service in Cicero delivers a superior Internet experience for residential and business customers. With a multitude of plans, ultra-fast internet, and an unwavering commitment to customer satisfaction, Ori.net emerges as the ideal choice for those seeking a trustworthy wireless broadband service in Cicero, IN. Don't settle for less – experience the Ori.net difference today!