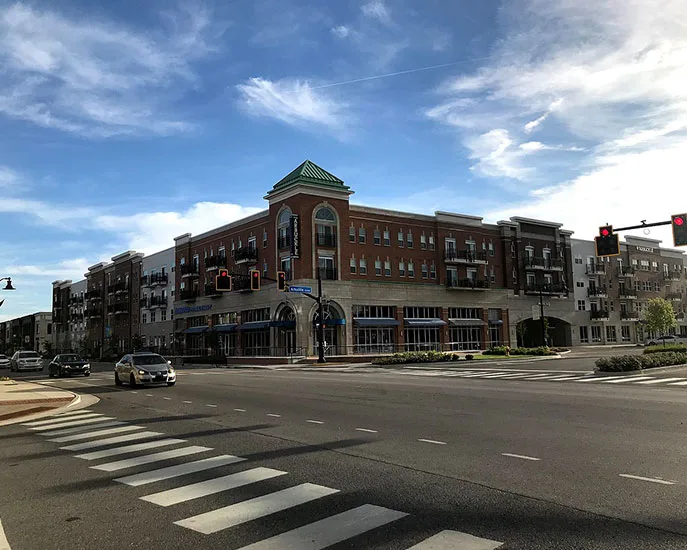 ORI.NET: High-speed Wireless Internet Service in Brownsburg, Indiana.
Welcome to Ori.net, Brownsburg, Indiana's #1 provider of high-speed wireless broadband! Whether you've recently transferred to this picturesque place or are looking for an excellent internet service provider, you've come to the right place. Fast and stable internet connectivity is critical for optimal productivity in today's digital landscape when remote work has become the standard.
At Ori.net, we blend cutting-edge technology with a deep understanding of the local community to deliver an unparalleled internet experience. Our extensive range of fixed wireless broadband plans caters to diverse requirements, from bustling households to dynamic businesses. Whether you're streaming the latest hit series, conquering an online gaming challenge, or participating in a critical virtual meeting, our high-speed internet guarantees a seamless and ultra-fast connection.
With our wireless broadband service, you can enjoy speeds of up to 100 Mbps and beyond. We offer a variety of packages designed to meet your specific needs and budget. Choose from options such as our basic package, offering speeds of up to 25 Mbps, or our premium package, which provides lightning-fast speeds of up to 100 Mbps. Additionally, you can enhance your internet experience by bundling your service with other ORI.NET products, such as SmarterMail Web Access, maximizing the value you receive.
In Brownsburg Indiana, access to reliable high-speed internet has been limited, particularly in rural areas. However, Ori.net, a leading ISP and WISP (Wireless Internet Service Provider) is revolutionizing the landscape by offering state-of-the-art fixed wireless broadband services. This technology bridges the gap, providing more options and faster speeds than traditional DSL or satellite internet, ensuring everyone can benefit from high-speed connectivity.
Our comprehensive internet packages cater to many customers, including multi-dwelling units (MDUs), businesses, and residential users. Ori.net offers an array of connectivity options, including fiber-optic, fixed wireless, and hybrid fiber-wireless solutions, tailored to meet the diverse needs of our valued customers.
One of the critical advantages of choosing Ori.net is our extensive coverage area in Brownsburg, Indiana. We bring high-speed wireless broadband to urban and rural regions, including areas lacking access to traditional wired internet. With this feature, staying connected with loved ones, streaming your favorite shows, listening to music, and enjoying numerous other online activities are possible wherever you may be!
We take pride in our On-Ramp Indiana portal, which provides users convenient access to their accounts through a simple username and password system. This user-friendly portal enables you to manage your account details, make online payments, and monitor your data usage effortlessly. Additionally, our dedicated customer support team is available 24/7 to address any questions or concerns you may have, ensuring a smooth and hassle-free experience.
Experience the wonders of high-speed wireless broadband with Ori.net in Brownsburg, Indiana. With our advanced technology, extensive coverage, and exceptional customer support, we are committed to providing you with the ultimate internet experience. Choose Ori.net as your preferred internet service provider today and unlock the full potential of your online world.
Why ConsiderORI.NET for Brownsburg, Indiana High-Speed Wireless Broadband?
In Brownsburg, Indiana, Ori.net stands out as the leading provider of high-speed wireless broadband, catering to the connectivity needs of businesses and residential customers. With a solid commitment to delivering unparalleled service and customer satisfaction, Ori.net has established itself as the go-to choice for reliable, high-performance internet solutions in Brownsburg.
A History of Reliability and Growth
Ori.net has a long history of improving users' internet experiences. Ori.net has constantly strived for innovation, dependability, and excellent customer care since the days of slow dial-up to DSL. The company's services continue to expand and improve, offering a flawless online experience for its devoted customers.
Portable Broadband Packages from Ori.net provide lightning-fast connectivity.
With Ori.net's vast choice of fixed wireless broadband packages, you can experience the power of lightning-fast access. These Brownsburg internet plans are designed to satisfy the demands of both residential and corporate clients. Their excellent download and upload speeds ensure smooth browsing, fluid streaming, and lag-free online gaming, providing users with ample capacity.
Residential Internet Packages: Enhancing Your Internet Experience
Ori.net's residential high-speed wireless broadband service in Brownsburg is designed to improve households' everyday online experiences. Customers can select the plan that best fits their usage preferences and budget by choosing from a variety of package alternatives. Ori.net provides all of the necessary equipment for a quick connection, making the installation process simple and painless.
Business Packages: Empowering Brownsburg's Enterprises
Recognizing the critical importance of reliable and high-speed internet for businesses, Ori.net offers a range of wireless broadband packages designed explicitly to meet the unique needs of businesses, regardless of their size or industry. With Ori.net's services, companies in Brownsburg can enjoy seamless connectivity, enhanced productivity, and improved efficiency in their day-to-day operations.
Trusted by Satisfied Customers
Don't just take our word for it—here are testimonials from satisfied Ori.net customers:
"Since transitioning to Ori.net's high-speed wireless broadband service in Brownsburg, our family's internet experience has been elevated to a whole new level. We can now stream movies and play online games without lag or interruptions. The customer support provided by Ori.net is exceptional, and the installation process was smooth and hassle-free." – Sarah M., Brownsburg Resident.
"As a small business owner in Brownsburg, I cannot stress enough the importance of reliable internet for our day-to-day operations. Ori.net's high-speed wireless broadband service has surpassed our expectations in terms of speed and dependability. I highly recommend Ori.net to fellow business owners." – John D., Business Owner.
Choose Ori.net in Brownsburg, Indiana, for Unrivaled Wireless Broadband.
Ori.net provides an exceptional internet experience for both home and corporate users in Brownsburg regarding high-speed wireless broadband. Ori.net is the best alternative for people looking for dependable wireless broadband service in Brownsburg, offering various plans to meet various needs, lightning-fast internet speeds, and an uncompromising dedication to customer satisfaction. Don't settle for less—try Ori.net today and see the difference!
Servicing Zip Code 46112 for Brownsburg