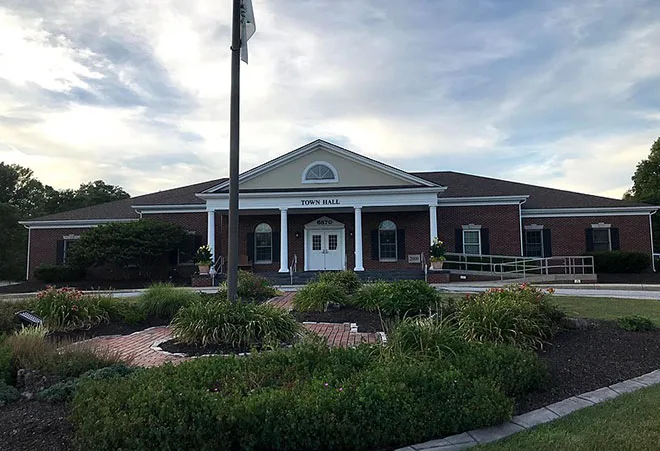 Presenting ORI.NET: Your Premier Provider of High-Speed Internet in Avon, Indiana
Welcome to Ori.net, the ultimate destination for high-speed internet in Avon, Indiana! Whether you've recently made this lovely town your home or you're seeking a superior internet provider, your quest concludes here. In this digital age, access to dependable and high-speed internet is necessary, particularly with the escalating adoption of remote work. At Ori.net, we comprehend the rising demand for speedy and reliable internet access, especially for occupational endeavors.
Ori.net amalgamates forward-looking technology and local knowledge to deliver an unparalleled internet experience. Whether binge-watching the most popular series, triumphing over online gaming battles, or contributing to vital virtual meetings, our high-speed internet guarantees a consistent and super-fast connection, enabling you to execute your tasks efficiently. Our fixed wireless broadband plans are engineered to cater to diverse needs, attending to lively households and dynamic businesses.
Discover the prowess of wireless broadband high-speed internet, providing bandwidth up to 100 Mbps and potentially greater speeds. We propose various packages curated to meet your specific needs and financial constraints. For example, our basic package offers speeds up to 25 Mbps, while our deluxe package delivers lightning-fast speeds of up to 100 Mbps. Furthermore, you can boost your internet service by pairing it with other ORI.NET products, like SmarterMail Web Access, to maximize your investment's benefit.
At ORI.NET, we appreciate residents' unique challenges in Avon, Indiana, particularly concerning access to high-speed internet services. As a rural community, traditional wired internet services may not be immediately accessible. However, our fixed wireless broadband is the optimal solution, offering more choices and superior speeds compared to DSL or satellite internet. With ORI.NET, we guarantee you can enjoy the advantages of a reliable and rapid internet connection, regardless of your location.
As both an ISP and WISP (Wireless Internet Service Provider), ORI.NET delivers comprehensive and tailored internet packages for multi-dwelling units (MDUs), businesses, and residential customers. Our variety of internet connectivity alternatives includes fiber-optic, fixed wireless, and hybrid fiber-wireless solutions, ensuring that we fulfill the varied needs of our valued customers.
A significant benefit of choosing ORI.NET is our expansive coverage area in Avon, Indiana. We offer high-speed wireless broadband to both urban and rural locales, including areas that might lack access to traditional wired internet. This extensive coverage allows you to sustain uninterrupted connections with your loved ones, stream your favored shows, listen to music, and engage in numerous online activities without disruption.
Honoring our commitment to providing a convenient and user-friendly experience, ORI.NET features the On-Ramp Indiana portal. The On-Ramp Indiana portal makes managing your account details, settling bills online, and monitoring your data usage simple. Users can readily access their accounts through this portal using a unique username and password. Should you have any questions or issues, our committed customer support team is available 24/7 to provide immediate assistance and ensure a smooth, hassle-free experience.
Experience the remarkable power of high-speed wireless broadband with Ori.net in Avon, Indiana. Discover a new realm of possibilities and elevate your internet experience to unprecedented levels. Enroll today and unlock continuous connectivity, lightning-fast speeds, and excellent customer support.
Avon's Premier Choice for High-Speed Wireless Broadband: ORI.NET
Experience Lightning-Fast Connectivity with Avon's Leading Wireless Broadband Provider
Ori.net, the leading high-performance wireless broadband service provider in Avon, IN, is committed to delivering unparalleled connectivity and customer satisfaction to businesses and residential customers. With a strong reputation for providing top-notch internet solutions, Ori.net is dedicated to revolutionizing the way people experience the online world. Our foundation is built on the principles of innovation, dependability, and exceptional customer support, ensuring that Avon's community receives the best wireless broadband service available.
A Glimpse into Ori.net's History and Foundational Principles
Since its inception, Ori.net has been at the forefront of transforming the internet landscape in Avon. From the days of slow Dial-ups to the advent of DSL, our commitment to innovation has propelled us to become Avon's premier high-speed wireless broadband provider. We constantly strive to enhance our services while maintaining competitive prices for our valued clientele.
Experience Lightning-Fast Connectivity with Ori.net's Wireless Broadband Packages
Ori.net offers a diverse range of fixed wireless broadband packages tailored to meet the needs of both residential and business customers in Avon, IN. Our plans provide the following:
Lightning-fast download and upload speeds.

Providing seamless browsing, a great online gaming experience, and uninterrupted streaming requires adequate bandwidth.
Residential Packages: Elevating Your Everyday Internet Experience
Our residential high-speed wireless broadband service in Avon, IN, is designed to cater to the demands of every home. With a variety of packages available, clients can choose the one that best suits their usage preferences and budget. Ori.net simplifies the installation process, providing all the necessary equipment for a fast and hassle-free connection.
Business Packages: Empowering Avon's Thriving Enterprises
At Ori.net, we understand the importance of reliable, high-speed internet for businesses. That's why we offer a wide range of wireless broadband packages explicitly designed to meet the unique needs of companies, regardless of their size or industry. With Ori.net as your provider, companies can enjoy uninterrupted connectivity and increased operational efficiency.
Client Testimonials: A Reflection of Ori.net's Trustworthiness
Our satisfied customers have witnessed the transformative power of Ori.net's high-speed wireless broadband service in Avon, IN:
"Transitioning to Ori.net's high-speed wireless broadband service in Avon, IN, has revolutionized our family's online experience. We can now enjoy lag-free streaming and seamless online gaming. The outstanding customer support and seamless installation process have been exceptional." – Sarah M., Avon Resident.
"As a small business owner in Avon, I cannot overstate the significance of reliable internet for our day-to-day operations. Ori.net's high-speed wireless broadband service has exceeded our expectations regarding speed and dependability. I highly recommend them!" – John D., Business Owner.
Opt for Ori.net for Unrivaled Wireless Broadband Service in Avon, IN
Ori.net's high-speed wireless broadband service in Avon offers an extraordinary internet experience for residential and business customers. With a wide range of plans, lightning-fast internet speeds, and an unwavering commitment to customer satisfaction, Ori.net is the ideal choice for those seeking a trustworthy wireless broadband provider in Avon, IN. Don't settle for less – experience the remarkable difference with Ori.net today!
Servicing the Zip Code 46123 for Avon