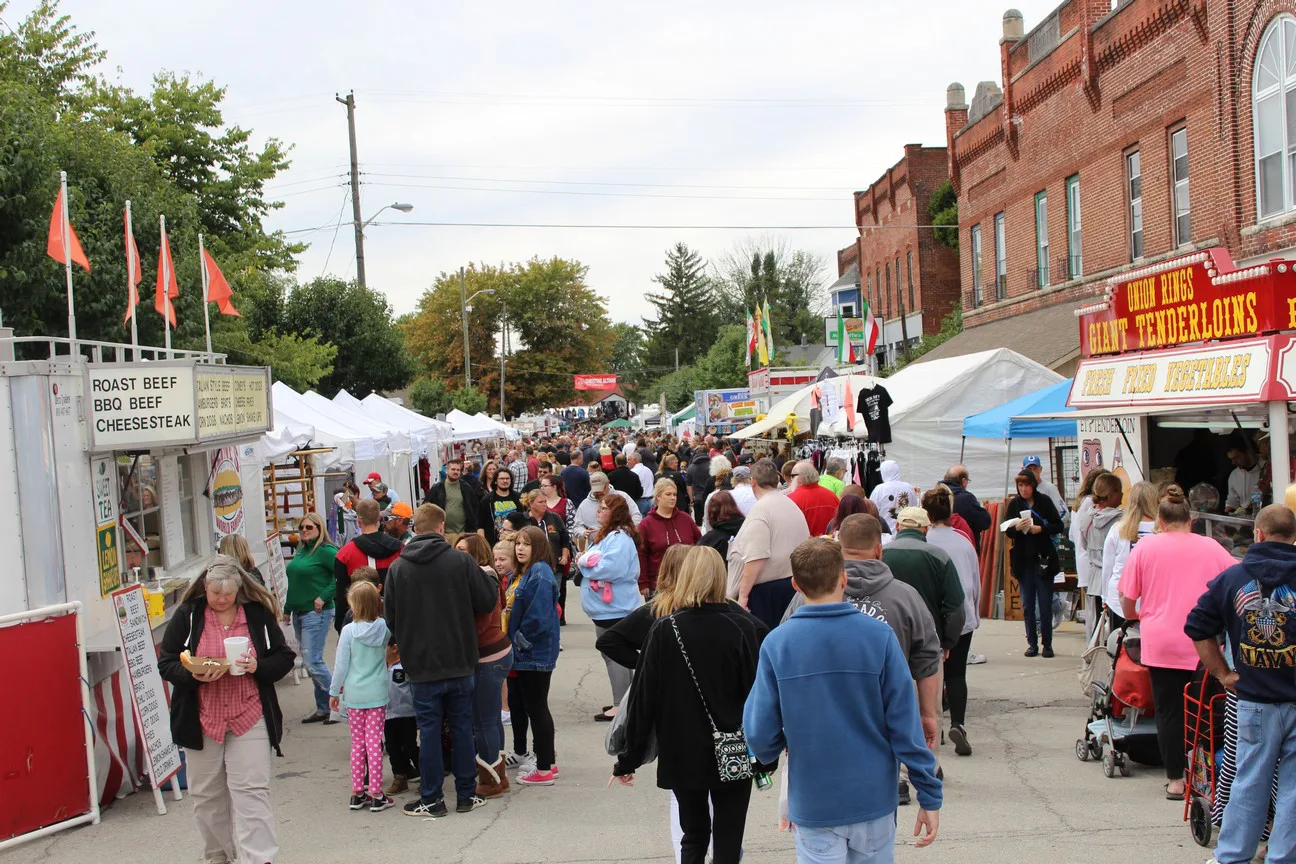 Welcome to Ori.net, your first-choice provider for high-speed internet in Atlanta, Indiana! Whether you're a newcomer to Atlanta, Indiana, or in pursuit of a superior internet provider, you've landed at the ideal destination. We recognize the significant shift towards remote work in the wake of the Great Pandemic, heightening the need for speedy and trustworthy internet access for all users.
At ORI.NET, we amalgamate state-of-the-art technology with an in-depth understanding of the local area to deliver an exceptional internet experience. Our comprehensive assortment of fixed wireless broadband plans is designed to suit many requirements, from bustling households to vigorous businesses. Whether streaming the most recent trending series, winning an online gaming tournament, or maintaining connectivity during a crucial virtual meeting, our high-speed internet ensures a seamless and ultra-rapid connection.
Our wireless broadband high-speed internet service offers bandwidths of up to 100 Mbps and even higher speeds. Clients can select from various packages tailored to their unique needs and budget. For instance, our basic package provides speeds of up to 25 Mbps, while our premium package promises speeds of up to 100 Mbps. Moreover, customers have the opportunity to bundle their internet service with other ORI.NET offerings, such as SmarterMail Web Access, maximizing the value of their investment.
In our increasingly digital world, reliable high-speed internet is fundamental for professional and leisure activities. ORI.NET, a foremost provider of wireless broadband internet services, extends its offerings in Atlanta, Indiana. Despite Atlanta's rural setting, our "fixed wireless broadband" is an ideal solution to balance the scales, providing more options and higher speeds than DSL or satellite internet.
As an ISP and WISP (Wireless Internet Service Provider), ORI.NET presents an extensive and customized selection of internet packages for multi-dwelling units (MDUs), businesses, and residential customers. We propose an array of internet connectivity solutions, including fiber-optic, fixed wireless, and hybrid fiber-wireless options, aiming to satisfy the diverse needs of our clientele.
A notable advantage of ORI.NET's service lies in our expansive coverage area in Atlanta, Indiana. Our expansive coverage ensures customers can maintain connectivity with loved ones, stream their favorite shows, enjoy music, and much more! We extend our high-speed wireless broadband service to urban and rural zones, even those without access to traditional wired internet.
A distinctive feature of ORI.NET's service is the On-Ramp Indiana portal, granting users convenient access to their accounts via a username and password. This portal allows customers to manage their account details, settle their bills online, and track their data usage. Furthermore, ORI.NET's dedicated customer support team is available around-the-clock to address any inquiries or concerns that customers may have.
High-Speed Wireless Broadband Internet in Atlanta, Indiana Provided by ORI.NET
Discover ORI.NET: Your High-Speed Internet Solution in Atlanta, Indiana
ORI.NET is unwaveringly committed to ensuring businesses and homeowners in Atlanta, Indiana, enjoy the most reliable and high-performing wireless broadband services. With an established legacy of delivering superior internet solutions, Ori.net's mission is to facilitate unparalleled connectivity and customer contentment within the Atlanta community.
Exploring ORI.NET's Origins and Core Values
With a mission to revolutionize the internet experience, Ori.net has progressively matured into a top-tier provider of high-speed wireless broadband services in Atlanta. Tracing our roots back to the days of Dial-ups and DSL, our foundational values revolve around innovation, dependability, and an unwavering commitment to extraordinary customer service. Ori.net continually strives to enhance its offerings while maintaining competitive pricing for our valued clients.
Immerse in Ultra-Fast Connectivity with ORI.NET's Wireless Broadband Plans
Ori.net showcases an assortment of fixed wireless broadband packages meticulously crafted to meet the needs of both residential and business customers in Atlanta, Indiana. These plans promise super-fast download and upload speeds, ensuring users get the necessary bandwidth for seamless browsing, uninterrupted streaming, and lag-free online gaming.
Residential Packages: Transforming Your Daily Internet Experience
Ori.net's residential high-speed wireless broadband service in Atlanta, Indiana, is designed to fulfill the diverse demands of every home. With a variety of packages on offer, customers can select the one that most closely aligns with their usage patterns and budget. The installation procedure is hassle-free, with Ori.net providing all the necessary equipment to expedite your connectivity.
Business Packages: Driving Success in Atlanta's Businesses
Understanding the crucial role of stable and high-speed internet for businesses, Ori.net's wireless broadband service in Atlanta incorporates a suite of packages explicitly curated to address the needs of businesses, irrespective of their size or industry. With Ori.net, companies can benefit from uninterrupted connectivity and heightened productivity.

Client Testimonials: A Testament to ORI.NET's Reliability
"Switching to Ori.net's high-speed wireless broadband service in Atlanta, Indiana has been transformative for our family. Streaming movies and playing online games are now lag-free experiences. The customer support is exceptional, and the installation process was straightforward." – Sarah M., Atlanta Resident.
"As a small business owner in Atlanta, the importance of reliable internet cannot be overstated for our daily operations. Ori.net's high-speed wireless broadband service has exceeded our expectations in terms of speed and reliability. Highly recommended!" – John D., Business Owner
Choose ORI.NET for Peerless Wireless Broadband Service in Atlanta, Indiana
ORI.NET's high-speed wireless broadband service in Atlanta provides an exceptional internet experience for both residential and business customers. With an array of plans, ultra-fast internet, and an unyielding commitment to customer satisfaction, Ori.net is the go-to choice for those searching for a reliable wireless broadband service in Atlanta, Indiana. Don't settle for less – discover the Ori.net difference today!
Servicing the following Zip Codes 46031 for Atlanta